'Two Steps Ahead': Former Opponent Describes Why Kevin Durant is Unguardable
Published 01/13/2021, 11:00 AM EST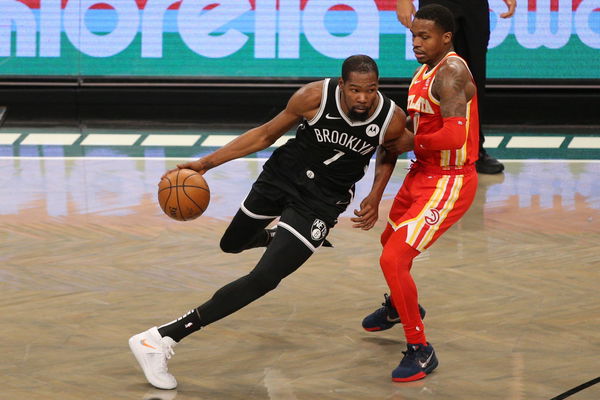 ---
---
Kevin Durant is one of the top players in the NBA. He's earned his ticket to the summit, and KD is often regarded as one of the most unguardable players ever. What makes him special? His game is flawless from the eyes of a viewer, but what about an opponent?
ADVERTISEMENT
Article continues below this ad
Durant has earned massive praise from his opponents ever since he joined the league. They sing his praises and often term him as the toughest player to guard. Of course, his height plays a major part in making him dominant, and an ex-NBA star described how KD left him awestruck on the court. 
Kevin Durant is always a step ahead of his opponent
ADVERTISEMENT
Article continues below this ad
Kevin Durant stands nearly seven feet tall, and his height gives him a massive advantage at the post. However, a player should do massive work and get past defenders to get near the post, and that's where KD excels. 
His wingspan is incredible and so are his handles. With his long strides, Durant effortlessly glides on the court, much to one's excitement. He often leaves his opponents puzzled with his unguardable talent, and Wesley Johnson was one of the victims.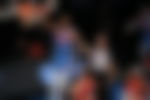 "He just shoot like I'm not there. It's like he'll do whatever he wants to get to whatever spot and he's shooting over you. But the thing is he gets to where he wants to get to. You ain't stopping that because it just it is what it is," Johnson explained. 
"He's two steps ahead of the average defender. Like there's nobody literally keeping up with him always. He's a special talent man."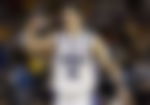 Durant is climbing places on NBA's all-time points list
People make a case that Kevin Durant can end his career as the player with the most points to his name. The top-ranked player currently on the list is Kareem Abdul-Jabbar with 38,387 points, and Durant is doing steady work to stay in the race. 
ADVERTISEMENT
Article continues below this ad
Durant and the Brooklyn Nets recently secured a victory against the Denver Nuggets, and the 'Slim Reaper' moved up places in the all-time points list. He was behind Dwyane Wade, Elgin Baylor, and Adrian Dantley heading into the game, but surpassed the trio with a wonderful 34-point performance. 
Kevin Durant (23,179) now stands in the 33rd position on the list and has several legends that he needs to get past. His next closest target is Robert Parish, who is just a few hundreds ahead of Durant. 
ADVERTISEMENT
Article continues below this ad