Tyrone 'Muggsy' Bogues Refutes Narrative That Michael Jordan Interaction Ruined His Career
Published 03/23/2021, 5:59 AM EDT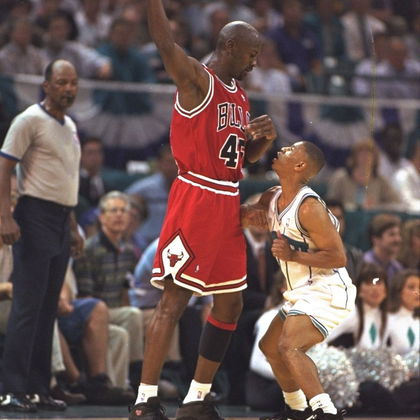 ---
---
Tyrone 'Muggsy' Bogues was one of the most impressive stories in the NBA during his time. At a meager 5'3″, Muggsy Bogues is one of the shortest players to ever take the court. Though he found success during his time with the Charlotte Hornets, any have noted that an interaction with Michael Jordan derailed his career to the point of no return.
ADVERTISEMENT
Article continues below this ad
Tyrone 'Muggsy' Bogues denies Michael Jordan impact
Bogues denies such a narrative. 'Muggsy' gave an interview recently, where he denied that Michael Jordan trash-talking him caused his career to lose momentum. Muggsy called that narrative an asinine idea and something that has zero truth to it. He noted Jordan said nothing that he hadn't heard his whole life, and he was used to it.
ADVERTISEMENT
Article continues below this ad
I heard trash talk all the time in the NBA, that was and still is a big part of the game. The rumor that MJ ruined my career with an insult is simply not true. We were competitors, we threw around insults during games but it was never personal. @3LeagueOGsPod link in bio. pic.twitter.com/dthnn1mv2w

— Tyrone Muggsy Bogues (@MuggsyBogues) March 22, 2021
"MJ supposedly called me a midget, 'Shoot the ball, midget!' and I shot the ball. And I supposedly had missed and that supposedly had an effect on my entire career? That's one of the craziest, most asinine stories that you can hear. I think about all the stuff that I've been hearing all my life. And here it is, I'm what – I'm 10 years into my career already? And somebody says something and it's gonna affect my career? It doesn't make no sense."
'Muggsy' unfazed by Jordan's trash talk
Bogues added that it was actually a knee injury after the Jordan incident that derailed his momentum. He spent a significant amount of time on the shelf due to that injury. Further, the injury significantly hampered his ability to play, which is what changed his career. After his return, he became more of a role player and was asked to provide support from the bench.
ADVERTISEMENT
Article continues below this ad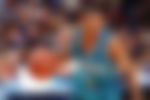 "But what really happened was that my knee, they looked at some of my numbers after that series and I started having surgery on my knee and I had to stop playing. And when I missed the year and then I came back, my numbers had went down. And I guess they felt that my role had changed. I started now, coming off the bench for certain teams. I was 10 years into my career already and going forward."
ADVERTISEMENT
Article continues below this ad
How will Bogues be remembered in the NBA? 'Muggsy' provided inspiration for several young aspirants in the NBA. He showed that talent is what matters at the end of the day in the NBA, not your size. Since then, many undersized players have joined and been successful in the NBA, albeit not as small as 'Muggsy' himself.