Udonis Haslem Details Why He was Glad Miami Heat Backed Out of the James Harden Trade Talks
Published 01/20/2021, 5:30 AM EST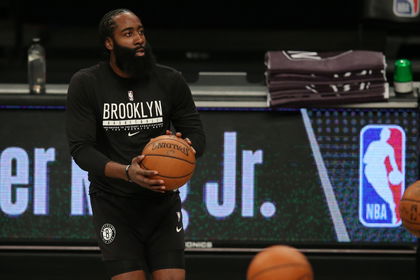 ---
---
When James Harden requested a trade, there were many teams that wanted to target him. Last season's NBA finalists Miami Heat were among the last few competitors for the Beard. But Harden was traded to the Brooklyn Nets to play alongside Kevin Durant and Kyrie Irving.
ADVERTISEMENT
Article continues below this ad
While most Heat fans were disappointed that the franchise missed a chance to land the former MVP, Miami Heat veteran Udonis Haslem was actually glad the team missed out on this opportunity.
Udonis Haslem on Heat not trading for James Harden
ADVERTISEMENT
Article continues below this ad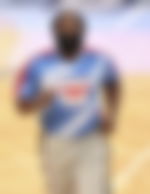 In an interview with Complex Sports, Haslem detailed his reasoning behind this. He stated:
"Man, when I woke up and seen that damn James Harden trade, I was asleep. I woke up and dropped my damn phone, I couldn't believe it, I knew we wasn't gonna get him. You can't bring James Harden to Miami. As much as I wanted that to work out, in my mind, I was like, 'There ain't no way.'"
Haslem could have been referring to Harden's love for partying during his free time. With any other franchise, this wouldn't have stood as a problem in trading for the Beard. But due to the Miami Heat's culture of holding hard work over everything else, James Harden might not have fit in with the team. Haslem added:
"I would've aged 15 years trying to be his OG. He would have had to move into the guest house to keep a close eye on him."
Did the Miami Heat make a mistake by not trading for Harden?
As Haslem mentioned, James Harden would not have been a good fit for the Heat. Additionally, they have terrific young stars that can one day lead the franchise to an NBA title. If they had gone ahead with the trade, it would have come at a huge cost.
ADVERTISEMENT
Article continues below this ad
Instead of getting Harden for a couple of years at max, Miami made the smarter move. They have kept their young core and will continue developing them for the coming season.
On the other hand, James Harden got what he desired. He wants to play for a championship contender and the Nets are in that position. By adding James, the Nets created a Big 3 and will try to win it all this season.
ADVERTISEMENT
Article continues below this ad
Which side would be victorious if they met in the playoffs?