'Unbeatable': Former NBA Legend Remembers His First Playoffs Against Michael Jordan and the Bulls
Published 05/29/2021, 5:30 AM EDT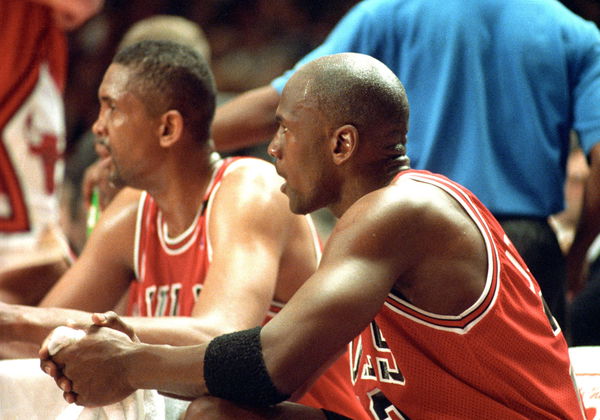 ---
---
The Bulls of the 90s was by far one of the most dominant teams to ever bless the league. Although everything revolved around the two-way legends of Michael Jordan, they had many other champion figures on their roster. The team that never lost an NBA Final, was the unit that frightened everyone, especially those lower seeds who would meet the Bulls in round 1. 
ADVERTISEMENT
Article continues below this ad
Just imagine, a 42-win #8 team meeting a 72-win (the then record) #1 team in the first round of the playoffs. But that's exactly what happened when MJ's Bulls met Alonzo Mourning's Miami Heat in the 1996 NBA postseason.
When Chicago Bulls put Miami Heat to shame
ADVERTISEMENT
Article continues below this ad
The 1995-96 Bulls team was an angrier unit that had bounced back with the comeback of Michael Jordan. They were 12 games ahead of the #2 EC team in Orlando Magic and had scared off everyone. With MJ leading in scoring and Dennis Rodman leading in rebounding, the league had no business stopping them. 
In the 1996 playoffs, the Bulls beat the Heat 3-0 in the best of five with such ease that they averaged a 23-point scoring difference. A member of that team, Rex Chapman, recently sat for an interview where he described his harrowing experience playing the Bulls.
The 53-YO expressed, "I had played against those guys for six or seven years. It wasn't until I played them in that playoff series, that I got to see. I wasn't on a very good team, they didn't have to be engaged to beat my teams, we weren't playing them in the playoffs. But when I saw those guys in the playoffs and saw how engaged they were, it gave me a way better appreciation for the teams that were really doing battle with those guys, the Knicks, and those teams from back in Detroit. Because Michael and Scottie and that squad were so damn good. When they were engaged, they were unbeatable." Did Michael Jordan take something personally? 
The answer is yes! Remember how the Warriors broke the 72-win record of the Bulls by losing just nine of their games in 2015-16? Well, they would have just tied that record with the Bulls if not for Miami Heat's crazy game in 1996. 
ADVERTISEMENT
Article continues below this ad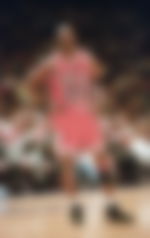 In a major upset, the Heat somehow gathered the energy to beat the Bulls 113-104 in a regular-season game on February 22, 1996. In that game, Rex Chapman had outscored Michael Jordan (31) by dropping 39 points in 40 minutes. That game had marked the Bulls' sixth loss in 54 games and in a way kept them away from becoming a 73-win team.
Later, Air Jordan, an otherwise good friend of Rex, first took his revenge in another regular-season game and then again in the postseason. Well, that's exactly what MJ can do if anyone tries to surprise him.
ADVERTISEMENT
Article continues below this ad