'Unfair': Orlando Magic Center Breaks Down Why Steph Curry and Damian Lillard are So Great
Published 03/12/2021, 9:45 PM EST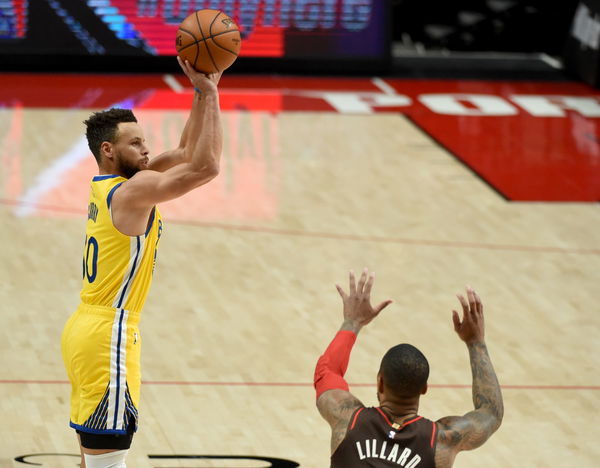 ---
---
In the recent past, Steph Curry and Damian Lillard have rattled opposition defenses with some unguardable shooting. They are two of the best point guards in the league, and much of that credit goes to their long-range bombs.
ADVERTISEMENT
Article continues below this ad
For big players like Nikola Jokic, Rudy Gobert, Giannis Antetokounmpo, or Nikola Vucevic, it would be difficult to see these relatively short players launching their long-range missiles, while they fight their way through the traffic to feel the basket.
So, how do the giants feel about it?
ADVERTISEMENT
Article continues below this ad
Orlando Magic center gave his honest reaction on Steph Curry and Damian Lillard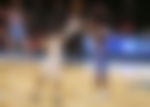 In a recent interview, Magic's center and franchise player, Nikola Vucevic, gave his candid reaction about the two. He discussed Steph Curry & Damian Lillard and expressed, "How unfair it is. You can't defend that, unless you press the guy 94-feet, but then he's probably gonna go by you. We can all shoot from half-court, but we might make 1/10, most of us are going to be way shorter, or slam the ball against the backboard. It's not gonna be like a regular jumper. For them it's so easy, that's crazy, the form doesn't look any different. I'm sure they put more strength into it, but you can't really tell. They each make two or three of those in the game. Those moments, you're like a fan, just in awe."
He also dearly mentioned the recent three-point shooting contest win from Steph. The Warriors legend won his second such contest and defeated Utah's Mike Conley in a nail-biter. The 30-YO center added, "Steph's three-point contest, he missed the first four or five shots and it was like nothing… he made the last shot to win it. He makes it look so easy, that as a fan of the game you enjoy watching, it's special and that's why these guys are so great."
When Dame gave the NBA a great spectacle
In 2014, a young Damian Lillard helped the Blazers reach the second round for the first time after 2000. His buzzer-beating three-pointer saved them against the dangerous Rockets. But that was not it. He repeated that clutch performance against Russell Westbrook's OKC in 2019 when his 37-feet buzzer-beater with 2 seconds remaining on the clock sealed the series for them.
ADVERTISEMENT
Article continues below this ad
Nikola remembered watching that game as he detailed, "the shot he made against OKC, who takes that, who takes a side step back? It's your right hand, usually harder for right-handed shooters. In a playoff to win the series, and you so confidently take it… that was one of the most amazing shots I've seen in my life. We had just lost to Toronto, and we're watching the last few minutes of the game, and he took that shot. I just stood there and stared at the TV… this isn't normal."
Yes, it was everything but normal because the Blazers were trailing all through the game until the very last moment. That shot is widely regarded as one of the greatest in history, and it appears many more are to come.
ADVERTISEMENT
Article continues below this ad