'Unlimited Range': LeBron James Opens Up on the Struggles of Guarding a Player Like Damian Lillard
Published 02/27/2021, 10:30 AM EST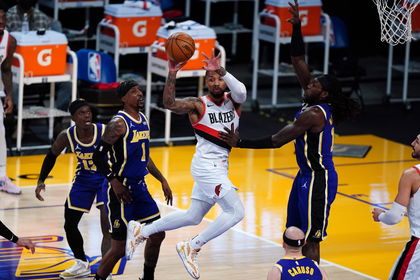 ---
---
Los Angeles Lakers snapped their four-game losing streak by posting a 103-92 victory against the Portland Trailer Blazers. LeBron James was satisfied with how his team contained Damian Lillard in the second half. 
ADVERTISEMENT
Article continues below this ad
It was a much-needed victory for the Lakers, and it came against challenging opponents. Lillard went for 35 points in a losing cause, but the silver lining for the team was that the Blazers guard caused most of the destruction in the first half. 
LeBron James was asked to comment about guarding Lillard in the post-game press conference, to which he responded in good spirit. The purple and gold held together in the last two quarters of the game to seal the win. 
ADVERTISEMENT
Article continues below this ad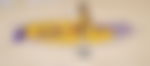 LeBron James mentioned how dangerous Damian Lillard can be on the offense
The Lakers demonstrated a masterclass on how to contain Damian Lillard in the final minutes of a game. They hugged him tight on defense and allowed him only to make three field goals in the final quarter, which largely hindered the Blazers' impact on the game. 
"Dame has an unlimited range so you have to be up on screens. Once he crosses half court, he is in his range, so you know you have to have everybody up the floor the guy that's guarding him and the guy that's guarding the pick and roll," LeBron James said about guarding Lillard. 
"There's gonna be double drags there's gonna be single drags there's gonna be a lot of things that are going on in early transition," he further added. 
ADVERTISEMENT
Article continues below this ad
James also brought up that Lillard hardly gives his opponents any room for error, but the Lakers were successful in containing the danger that loomed over them. James scored 28 points and secured 11 rebounds to seal the win and achieved yet another milestone with his effort. 
The win over the Blazers also marked the 49th time in LeBron's career where led his team in points, assists, rebounds, blocks, and steals. The next closest player on the list is Kevin Garnett with 29 such games! 
This stat just proves that LeBron James is a gift that keeps on giving! James is showing no signs of slowing down in his 18th NBA season and is attempting to complete the double with the Lakers. Can he go all the way in 2021?
ADVERTISEMENT
Article continues below this ad