'Up By 20, You Can't Lose'- Zach LaVine Unhappy With Bulls' Meltdown In OT Loss
Published 01/16/2021, 5:00 AM EST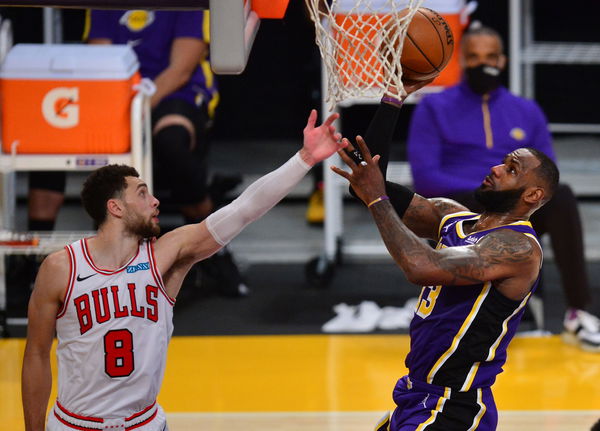 ---
---
Zach LaVine has existed on the periphery of all-star guards in the NBA for a few seasons now. Despite putting up fantastic scoring averages, his contributions are usually wiped off because of the record his Chicago Bulls have. They have been lottery fodder for the entirety of LaVine's stint with the team.
ADVERTISEMENT
Article continues below this ad
However, this off-season, the team bolstered its coaching with Billy Donovan joining. However, the Bulls are still streaky. Despite having a four-game losing streak and following it up with a four-game winning streak, the Bulls fell to an OT loss at the hands of the OKC Thunder.
The Bulls led by over 20 points in the game. LaVine himself scored 35 points in the game. He also spoke about the team struggling to close games out.
ADVERTISEMENT
Article continues below this ad
"We gotta learn how to win a basketball game when up by 20, there's not much to talk about. It's about as plain and simple as it gets right there. You up by 20, you can't lose."
Zach LaVine: Wasting his talents in Chicago?
ADVERTISEMENT
Article continues below this ad
Zach LaVine is certifying himself as a player that can average over 25 points a game each season. He has hit countless clutch shots to keep his team in the mix for games. However, the defensive end of this Bulls' team just cannot hold up under pressure.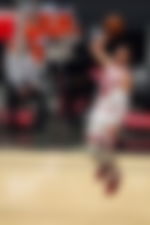 While this team is extremely young, it may be smart to move LaVine and build a team that fits the timeline with their other young stars. LaVine is in Year 7 and will soon become a free agent. Before the Bulls risk him leaving without getting them anything back, they should see if any championship team would take a flier on him.
ADVERTISEMENT
Article continues below this ad
Many elite teams like Miami or Philadelphia could do with a scorer like LaVine. The Bulls can also improve their possible draft pick in the deep 2021 NBA Draft Class. Maybe this game is another reason why this relationship will become untenable for both team and player.