'Used to Give Me Fits' – Former NBA Star Picks Dwyane Wade over Kobe Bryant as Toughest Superstar to Guard
Published 05/23/2021, 9:30 AM EDT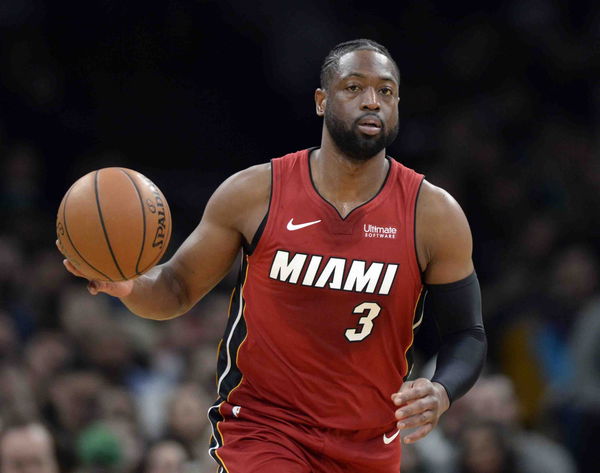 ---
---
Dwyane Wade was one of the toughest superstars in the history of the NBA. During his career, Wade was an incredible guard, showing how naturally gifted he was as a scorer. Wade was also extremely clutch, making some of the biggest shots in the biggest moments. Many fans and analysts consider him the best shooting guard in NBA history behind Michael Jordan and Kobe Bryant. But one former star feared facing Wade more than Kobe.
ADVERTISEMENT
Article continues below this ad
Dwyane Wade harder to guard than Kobe?
Former NBA star Tony Allen spoke about the toughest players to guard in the NBA. While paying respect to Kobe Bryant, Allen said he suffered the most whenever he went up against Dwyane Wade. Allen felt an obligation to try and stop Wade but was never able to do a great job. That is because of how talented and dominant D-Wade was during his career. The thing that made Wade so dangerous was his versatility.
ADVERTISEMENT
Article continues below this ad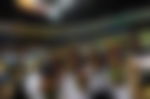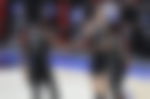 "Although Kobe is cold, big respects to Kob, but I just think when I used to against my hometown coworker D-Wade at the time, I thought he was always trying to go at my head. And I thought it was my duty to try and stop him. Boy, was he tough. He gets to that line, he slashed, he wasn't just your typical superstar where he just catches it in the post or catch it on the wing and just go to work." 
Wade was extremely versatile
Allen added that Dwyane Wade was able to do several things in order to get his points. Wade was one of the most versatile scorers in NBA history. Anyone who was tasked with guarding Wade has to be aware of his presence because he can do things that others just can't do. Allen reiterated how difficult it was to play against Wade, and the numbers would suggest that he got the better of him almost every time they faced off.
ADVERTISEMENT
Article continues below this ad
"He used to pick and roll sometimes, he'd be in the offense. If he can't get his shot going off the pull-up, back door cuts. You've got to be aware of a superstar staying this active, watching the offensive rebound, he might come tip dunk. I thought every time that I got a chance to play, he performed and it was difficult. I don't know the numbers. But I know for a fact if I could look at the numbers for sure, Dwyane Wade, he used to give me fits man."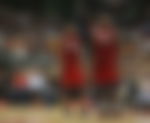 ADVERTISEMENT
Article continues below this ad
Dwyane Wade was one of the most successful stars in NBA history. During his career, he was a perennial All-Star, and won three NBA titles, along with a Finals MVP. Wade retired in Miami in 2019, going down as the greatest player in the history of the franchise.