Vanessa Bryant Announces Good News on Kobe Bryant – Nike Sneakers Despite Contract Ending
Published 04/25/2021, 5:38 AM EDT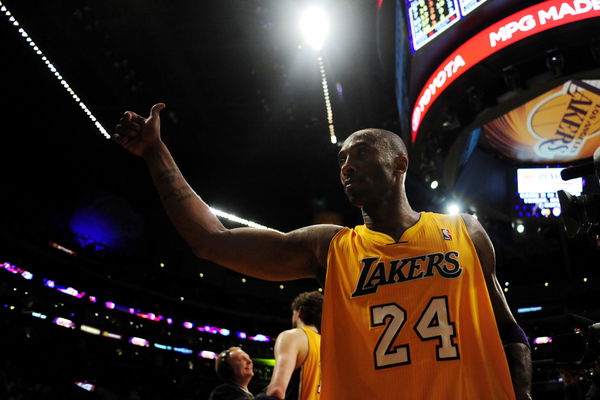 Kobe Bryant is one of the most legendary figures in the NBA. Bryant's 20-year career was one of the biggest attractions for the league. Kobe was an icon of the league and helped keep fans interested when the likes of Michael Jordan and Magic Johnson walked away from the game. Kobe's impact off the court was huge, especially with his sneaker line from Nike being a fan favorite. So naturally, the news of the deal between Nike and Kobe Bryant expiring upset fans.
Vanessa says two new Kobe Bryant shoes coming
However, it isn't all bad news. Kobe Bryant's wife Vanessa revealed that despite the two parties not being able to agree on terms for a new deal, there will be more shoes coming. The terms of the current deal have two more Kobe Bryant – Nike sneakers that will be released in the coming months. However, Vanessa and the Kobe Bryant Estate are free to negotiate a new deal with another shoe company.
ADVERTISEMENT
Article continues below this ad
The news of Bryant's deal with Nike expiring hit fans hard. Kobe had some of the most iconic basketball shoes in NBA history. Several NBA players have worn Kobe's shoes while playing games today. His shoes defined a special generation in the NBA, and they are still a big hit with the fans. However, that era has ended, and now we will see Kobe's shoes come with a different company.
Where will Kobe's next shoes come from?
ADVERTISEMENT
Article continues below this ad
Bryant and Nike had a great relationship, as his shoes were the most popular across the NBA. Nike held Kobe in high regard, with the commercials for his shoes featuring some iconic celebrity appearances. Bryant's endorsement for his shoes was his game, and how good of a player he was during his time. Kobe's amazing ability was what made the shoes so popular, as people wanted to be like Bryant as much as possible.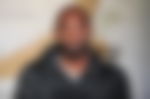 The Kobe Bryant Estate could sign a deal with Adidas, going forward. Prior to him signing with Nike, Kobe was originally endorsed by Adidas. Adidas would love to have Kobe Bryant's name attached with them, as they do not boast the marquee talents that Nike does. James Harden, Damian Lillard, and Derrick Rose are just some of the players that have endorsements from Adidas.
ADVERTISEMENT
Article continues below this ad
Perhaps there is still time for Nike and the Kobe Bryant Estate to return to the negotiation table and sign a new deal. The two enjoyed a great relationship, which brought great commercial success. So it would be foolish to abandon that success over minor differences.