Vanessa Bryant Finally Breaks Her Silence Following the $16 Million Award in the Kobe Bryant Crash Photo Leaks Case: "Justice for Kobe and Gigi"
Published 08/27/2022, 7:30 AM EDT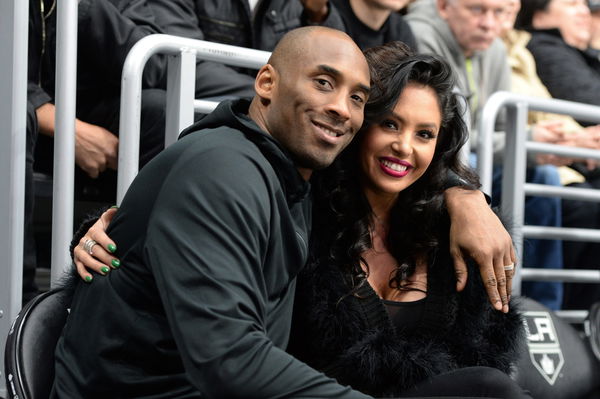 Vanessa Bryant took to social media to express her delight after being granted $16 million in her lawsuit against Los Angeles County. The jury made its decision on Wednesday, finding that the LAPD and fire department did circulate images of the helicopter crash that killed Kobe Bryant, his daughter Gianna and seven other passengers.
Vanessa believes justice has been served. "All for you! I love you! JUSTICE for Kobe and Gigi!" she wrote on Instagram on Wednesday following the verdict. She captioned a picture of herself with her late husband and daughter with a touching message.
ADVERTISEMENT
Article continues below this ad
Vanessa's co-plaintiff, Chris Chester, was also granted $15 million by the jury. Chester's wife Sarah and 13-year-old daughter Payton were also killed in the crash. The jury unanimously agreed that the LA county invaded their privacy and caused them mental distress by circulating the crash photos of their loved ones.
BREAKING: Vanessa Bryant has won her lawsuit against L.A. County after deputies shared gruesome photos from the Kobe crash site.

The jury awarded Bryant $16 million. Chris Chester, who lost his daughter and wife in the helicopter crash, was awarded $15 million. pic.twitter.com/jaWLT8KFci

— ClutchPoints (@ClutchPointsApp) August 24, 2022
Ironically, the final verdict was reached on August 24, which is celebrated as Kobe Bryant Day.
Vanessa tearfully testified during the emotional trial; however, remained strong so that she could bring justice to Kobe and Gianna.
Vanessa has carried on the legacy that Kobe Bryant left behind
Vanessa Bryant's world came crumbling down on January 26, 2020, when she lost her husband Kobe and daughter Gianna. She stated that every day is a struggle. However, the way she has fought every day, her eternal love for both her loved ones certainly outweighs the pain and keeps her moving forward.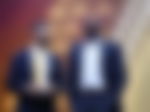 The world lost a legendary sportsman in Kobe Bryant. Mamba won countless accolades in his 20 years as an NBA player. However, his beautiful journey was much more than just these trophies. Kobe's competitive mentality and the hunger to be the best inspired countless individuals. He left behind a legacy that continues to inspire people to keep striving for greatness.
And Vanessa has made it her mission to do just that. To carry on her late husband's legacy. She has continued to promote the sport and assist people in need. Days after her loved ones passed away, she renamed Kobe Bryant's Mamba Sports Foundation, the Mamba & Mambacita Sports Foundation in tribute to both the NBA legend and his daughter, Gianna.
In addition to that, Vanessa recently revealed a new sponsorship agreement with Nike. This will allow the brand to produce Kobe footwear a year after the two parties' deal terminated.
ADVERTISEMENT
Article continues below this ad
WATCH THIS STORY: Does Klay Thompson have a girlfriend?
Moreover, Vanessa will donate the entire $16 million settlement she received from LA County to the Mamba & Mambacita Sports Foundation.
ADVERTISEMENT
Article continues below this ad
Moving on from such a loss is never easy; however, Vanessa Bryant continues to heal as she takes Kobe's legacy forward.
Edited By: Pritam Priyedarshi