"Very Nice Kid" – Seattle Supersonics Legend Talks Comparisons with Zion Williamson
Published 12/26/2020, 12:30 PM EST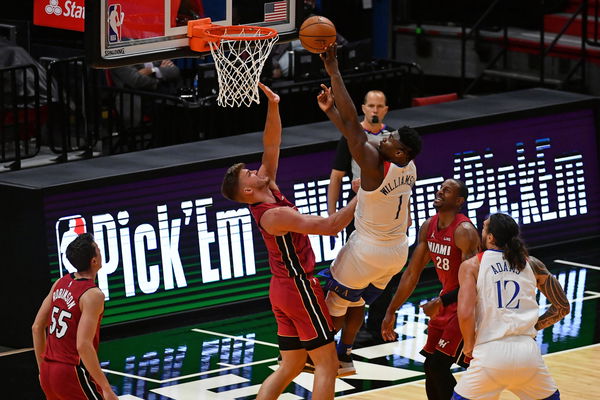 Zion Williamson is one of the most exciting players in the NBA. The former Duke player is one of the most hyped prospects to enter the league since LeBron James. Many analysts expect Zion Williamson to become the face of the NBA after LeBron walks away from the spotlight.
Williamson has drawn comparisons with former Seattle Supersonics great Shawn Kemp. In fact, Kemp himself spoke about the similarities between the two players. He thinks that the former can be a great success in the NBA and praised Zion for the human being he is off the court.
ADVERTISEMENT
Article continues below this ad
"I would agree. I think that he has a similar stature. Very very strong, very, very nice kid on the court and off the court. And he has a personality similar to mine, where he is a very likable young man, and I think he is going to do great in the NBA. He has got himself in better shape, so he is going to have a great season this year. I am looking forward to watching him play."
Zion Williamson: A future superstar
ADVERTISEMENT
Article continues below this ad
Zion entered the NBA with unconventional hype. Williamson was considered the undisputed number one draft pick months before the draft even happened. When the New Orleans Pelicans were awarded the number one draft pick, the franchise knew that they would build their team around him.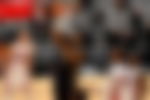 Prior to Zion arriving in New Orleans Pelicans, they traded their star player Anthony Davis to the Los Angeles Lakers in exchange for several players like Brandon Ingram and Lonzo Ball. The three of them form an exciting core in New Orleans that is expected to help lead them to an NBA championship in the future.
ADVERTISEMENT
Article continues below this ad
In his debut season, Zion played a limited number of games due to injury. However, whenever Zion did play, he was an absolute superstar. He and Lonzo Ball formed an impressive pick-and-roll partnership, and their connection together was reminiscent of Chris Paul and Blake Griffin during their 'Lob City' days.
Zion is expected to become one of the biggest stars in the NBA whenever he hits his prime. It remains to be seen what heights Zion can climb in the league.