Shortly After "Serial Cheater" Comment, Shaquille O'Neal and Adam Levine Make Thousands of Spectators Drop their Jaws In Iconic Event
Published 10/03/2022, 7:30 AM EDT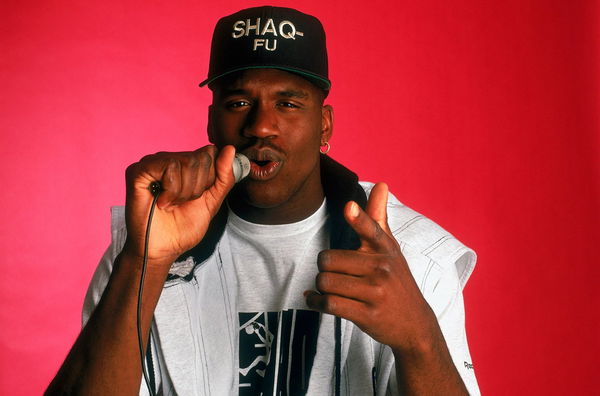 Shaquille O'Neal is known for his random acts of 'Shaqness'. Talk about basketball, business, or the welfare program, and he'll be ready. You can't keep the 7'1″ giant out of the spotlight for long. With his random stunts, which he describes as "shaqness," the man is famous for stealing any show. Fans were able to see Shaq perform once again at the charity concert 'The Event'.
Shaq is a respected philanthropist who has made significant contributions to society. Shaq has organized and taken part in many charity events like concerts, standups, and many more. On the 1st of October, Shaq organized a concert called 'The Event' which raised $3.15 Million for the Shaquille O'Neal Foundation. Pitbull, Maren Morris, John Mulaney, Maroon 5, and H.E.R were among the artists that performed that night.
ADVERTISEMENT
Article continues below this ad
Pitbull started the night off. His incredible performance was complemented by dynamic background dancers. Then Maren Morris and H.E.R entered the stage and did what they do best.
Shaquille O'Neal stole the show with his singing
At the end came the moment of the night, Shaq, dressed in a stunning silver tux, performed 'This Love' with Maroon 5 and Adam Levine. The Los Angeles Lakers legend suddenly became the center of attention as the big man started singing along. And fans seemingly couldn't get enough of it. It was a great moment for fans to get to witness Shaquille O'Neal singing.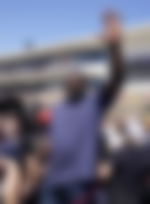 Shaq concluded the night by presenting his gratitude to all the celebrities in attendance and to the audience. He revealed that they raised $3.15 million through corporate donations, auctions, and table sales. These donations will in turn go to charities such as the Boys & Girls Club and Communities in Schools. With this, Shaq added a new chapter to his act of kindness and living up to his promise of giving back to society.
ADVERTISEMENT
Article continues below this ad
Among the audience were police personnel from the LVMPD. Shaq recently paid a surprise visit to the Las Vegas Metropolitan Police Department. He met and thanked the officials for their service and gave them complimentary tickets to 'The Event'.
ADVERTISEMENT
Article continues below this ad
WATCH THIS STORY: Bill Russell Net Worth: How Rich Was the NBA Legend as Compared to Shaquille O'Neal, Stephen Curry, Michael Jordan, and LeBron James? 
What is your favorite Shaquille O'Neal moment? Please share your thoughts in the comments section below.