Vince Carter Backs Steve Kerr's Comments on Kevin Durant Being More Gifted than Michael Jordan
Published 06/25/2021, 8:32 AM EDT

Follow Us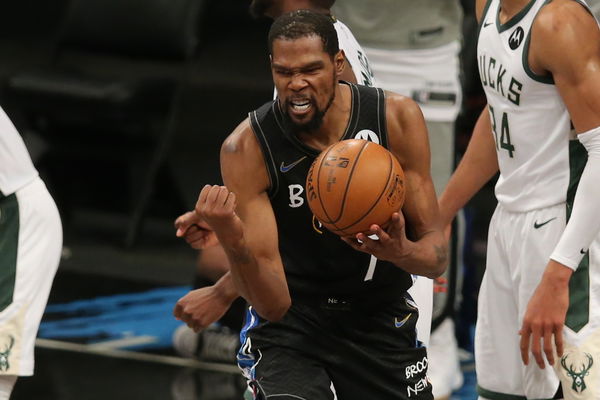 Steve Kerr putting Kevin Durant on a higher pedestal than Michael Jordan has opened a can of worms. While some are furious at the comparisons, others have agreed to him being more gifted than MJ. In fact, legendary Vince Carter is part of the latter category and he even explained on ESPN why he believes so.
Vince Carter sides with the Nets star
After the way Kevin Durant played this season, without lack of support from James Harden and Kyrie Irving because of injuries, he has won a lot of hearts. To be able to keep the Brooklyn Nets alive until Game 7 against a dominant team like the Milwaukee Bucks, when James Harden was hardly in his full form and Irving was benched, was remarkable.
ADVERTISEMENT
Article continues below this ad
However, to some that hardly means he is any better than Michael Jordan. In fact, Scottie Pippen and actor Michael Rapaport also chimed in with their harsh opinions on the matter. So, the gist of it is that everybody has gotten roped into this discussion and is giving their opinions.
On ESPN's 'Get Up', Steve Kerr's quotes were brought up and Carter was asked how accurate they were. Carter gave his own interpretation of it and said, "I was a rattled. But he is not saying Kevin Durant is the greatest player of all time. He is saying he is more gifted. And I agree with that."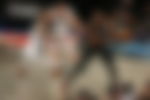 What makes Kevin Durant more gifted?
ADVERTISEMENT
Article continues below this ad
Carter didn't stop there. He further explained his stance and stated, "Kevin Durant being 6'11" can get to where he wants to get to. And if you particularly happen to stand in front of him and guard him, he can still shoot over you.
"It's not like Michael Jordan couldn't do that but he has a gift. He is athletic. He can do whatever you wish to do as a fan or a basketball player. The 6'11" talent can pass, 6'11" talent can jump and dunk. I say there is nothing wrong with it."
ADVERTISEMENT
Article continues below this ad
Well, at least Durant has Carter on his corner. Not winning the championship this season has put KD and the Nets in a complicated spot. Their super team did not meet expectations. Although Durant was extraordinary, the harsh reality is that he was still unable to succeed at the end goal. So, is he really more gifted than the GOAT himself?
WATCH THIS STORY: From Attending NBA Finals to Awarding Michael Jordan a Medal: Best Barack Obama NBA Moments