VP Kamala Harris Reveals Warriors as Her Favorite Team On Occasion Of NBA All-Star Game
Published 03/08/2021, 8:30 AM EST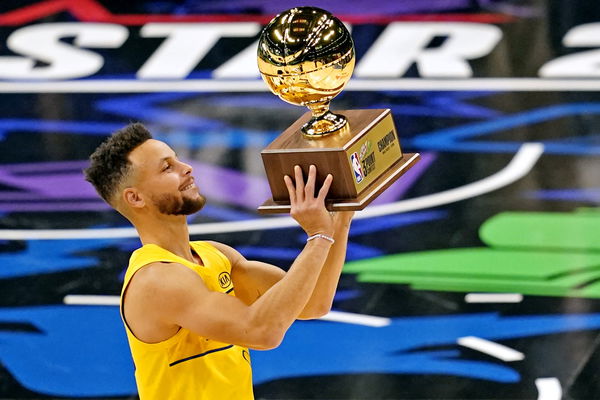 ---
---
The 2021 NBA All-Star Game went smoothly; Giannis stole the show with an MVP-winning perfect performance and none of the players got injured. And before the game, as you would expect, there were a lot of festivities going on.
ADVERTISEMENT
Article continues below this ad
In a segment for 'NBA on TNT', actor Michael B. Jordan sat down with the honorable 49th Vice-President of the United States, Kamala Harris, for an all-important conversation ahead of the game. The two not only discussed various topics but also revealed their allegiances.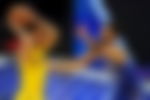 While the Black Panther actor supports the Knicks, Kamala Harris supports the team from her native Oakland district. When Jordan asked her to reveal her loyalty when it comes to being a fan, she replied –
ADVERTISEMENT
Article continues below this ad
"I am all about the Warriors."
The Golden State Warriors have honored Kamala Harris before NBA All-Star Game
Harris was born in Oakland, California, and spent the early part of her childhood there. During her legal career, she has also been an assistant attorney general of the district. So, naturally, she grew up supporting the Golden State Warriors.
In the month of January, when she was confirmed for the role, the Warriors honored her, as well. They presented her with a customized jersey that had the number 49 on the back. The name that she had on the back was Madame VP, to make it MVP for short. However, when they gifted her the jersey, Harris got all confused.
"After we won the election, and I became Vice-President, the Warriors had a special jersey that had Oakland in the front but it had 49 on it (on the back of the jersey)," Harris explained.
ADVERTISEMENT
Article continues below this ad
"I was like, 'I don't think Steph's number is 49.' And then I realized, I am the 49th Vice-President of the United States!"
To her delight, her favorite player, Steph Curry, also made an appearance in the congratulatory video. Now her only wish would be that they get back to their former glory days. They are scrambling to make even the playoffs as of now.
ADVERTISEMENT
Article continues below this ad