'Wanna Be Entertained': NBA Hall of Famer George Gervin Asserts How Steph Curry's Warriors Changed the Game of Basketball
Published 07/19/2021, 1:17 AM EDT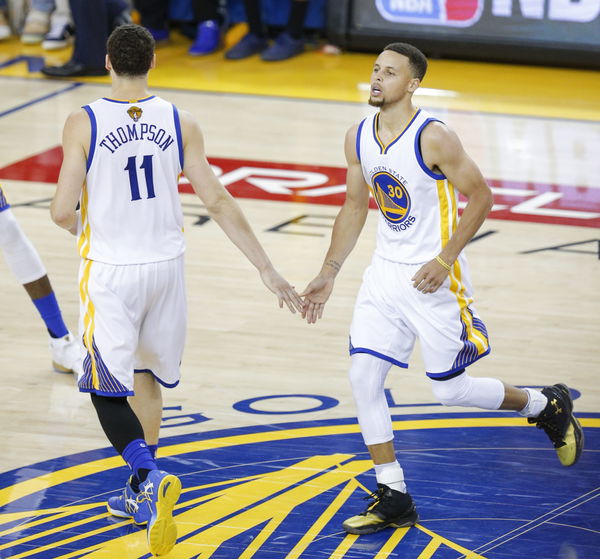 ---
---
The game of basketball, as the '80s/'90s fans can tell, has changed a lot in the recent decade. From being a high contact sport, the game has turned into a spectacle in which the numbers and the stats rule upfront. A major credit for this transformation goes to the change in certain rules, the greater importance of fan experience, and of course, the Warriors.
ADVERTISEMENT
Article continues below this ad
Steve Kerr, upon joining the GSW organization initiated a paradigm shift that led to a domino effect. The disruption was so spectacular that it gave rise to criticism from one end and a huge praise from the other. Recently, a former NBA Hall of Famer shared his views on the present-day hooping style.
ADVERTISEMENT
Article continues below this ad
George Gervin with a huge seal of approval for the Warriors
The Iceman, after playing as an ABA player for four seasons, stayed in the NBA from 1976 to 1986. He played 18 games alongside Michael Jordan in 1985-86 apart from sharing the timeline with Klay Thompson's dad Mychal Thompson. So he has seen first hand how the game of basketball went from a defense-heavy low-scoring showcase to a point-raining cash cow. 
Still, a wise man and a 12x All-Star is not one of those old people who'd praise their days and condemn the new age. In fact, he is happy to accredit the leaders of the change in the GSW franchise.
In a recent interview, the legend happily stated, "I'm from the American Basketball League and they said we didn't play no game, we scored a lot of points… So they're starting to understand that people wanna be entertained. And that's what they're doing, they're entertaining them. So, once Golden State won their first championship shooting threes, the whole game changed."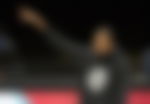 How did Steph Curry and men initiate such a change?
Steph Curry's father Dell Curry entered the league in 1987, a year after Sir George Gervin retired. An exceptional three-point shooter himself, Dell averaged 40.2% accuracy in his 16-year career and passed the art to his children. Both Steph and Seth Curry grew up with those lessons and a knock for shooting workout.
As a result, the Baby Faced Assassin entered the league to average a crazy 43.7% three-point percentage in his rookie years itself. Later, he found his shooting alter ego in Klay Thompson and a backing from coach Steve Kerr who acknowledged the statistical imprtance of long-range shots. This led to a crazy 2014-15 season where Klay averaged 43.9% and Steph recorded 44.3% from distance. Both the players combined a crazy 15.2 attempts per game in that season and changed everything.
ADVERTISEMENT
Article continues below this ad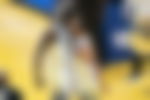 On a whole, the 2014-15 season saw an average of 44.8 three-point attempts per game as opposed to just 32.5 in 2004-05. A lot of this change came gradually with the Warriors and further with teams like the Rockets. 
So what do you think, has these inflated numbers benefitted the league or depreciated its value? Help us know in the comments below. 
ADVERTISEMENT
Article continues below this ad
Watch this story – Kevin Durant vs LeBron James Duel from NBA Finals 2017 Between the Warriors and the Cavaliers