'Want to Win an Oscar': Natalia Bryant Reveals How Her Father Kobe Bryant Motivated Her to Be a Filmmaker
Published 09/03/2021, 12:30 PM EDT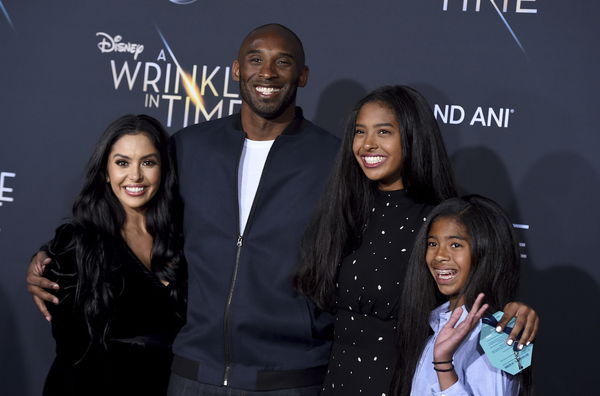 ---
---
While Kobe Bryant left a legacy of his own, his daughter Natalia Bryant is following her dad's footsteps to success, but only in her own unique way. Just a few weeks after she turned 18, Natalia was all over the news for signing with a modeling agency and all set to step into the glitz and glamor. Although she always had an inclination towards fashion, some of her dreams are in line with that of her dad. In fact, he was the motivating factor in her life.
ADVERTISEMENT
Article continues below this ad
Natalia Bryant gives Kobe Bryant credit for her filmmaking career
In her most recent interview on IMG models' YouTube page, she opened up about how she always wanted to be a filmmaker. And this had a lot to do with her father, Kobe. He is the one who inspired her to enter this industry. In fact, she wants to be another member of the Bryant family to win an Academy Award, just like Kobe did.
ADVERTISEMENT
Article continues below this ad
Natalia shared her childhood memories that led to this career choice. She described, "My dad and I would always watch as many movies as we can and we'd go on movie marathons. And then we'd always analyze as many movies as we can and we'd talk about it for months. Anywhere we'd go, we'd just keep talking about different films. And how it, like, reminds us of where we are."
She dove into how both of them bonded over finding a link that connected the real world and films. "It's just things like that. It just really inspired me and I was like, 'I want to do this forever.'"
When Natalia was asked where she sees herself in 10 years, she said, "I want to win an Oscar. I'm not sure for what, or for what Oscar category, but that's on my list."
WATCH THIS STORY: How Michael Jordan Sought Revenge From Some NBA Coaches & Players Who Ticked Him Off
ADVERTISEMENT
Article continues below this ad
Looking back at 'Dear Basketball'
Wonder where Natalia got the inspiration for winning an Oscar… Her dad, of course! Just as he was on the court, Kobe showed plenty of interest in his endeavors off the court. One of them being his 'Dear Basketball' project in 2016, which was his goodbye note to the game when he retired.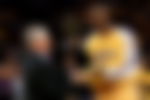 It was a short animated film that won an Oscar and made the Lakers legend a big part of Hollywood. Looks like Natalia shares the same vision as her dad. Why aren't we surprised? Imagine the kind of inspiration Kobe's fans draw from him. Why wouldn't his daughter as well?
ADVERTISEMENT
Article continues below this ad