"Wanted To Be Him": Former Lakers Player Says Kobe Bryant Loved Michael Jordan Comparisons
Published 07/21/2021, 12:30 PM EDT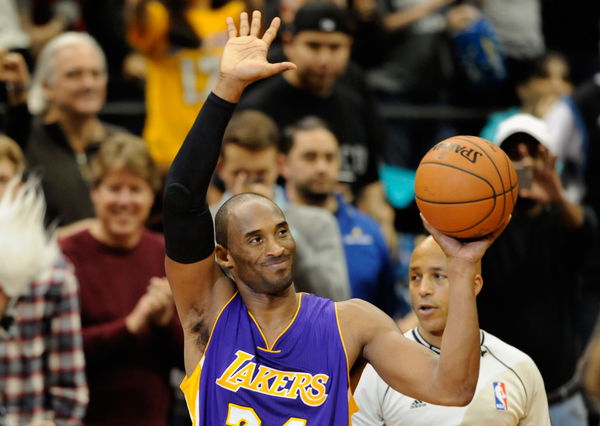 ---
---
It has been a year and a half since the untimely death of LA Lakers star Kobe Bryant. The news of his passing via a helicopter crash sent shock waves all around the world. The American was one of the finest human beings around, and an absolute maverick on the court. His achievements have inspired generations to come. And now, he is remembered through the narrated tales of his greatness.
ADVERTISEMENT
Article continues below this ad
Kobe Bryant was born in Philadelphia in 1978. During the course of his illustrious career, he won 5 NBA Championships and 2 NBA Finals MVP trophies. Kobe instilled what was called the 'Mamba mentality' among budding basketball players. He made the NBA All-star team on a mammoth 18 occasions, ranging from 1998-2016. Barely a soul had a negative thing to say about the magician, which explains the legacy he has left behind.
Jon Barry sheds light on Kobe's hard work
ADVERTISEMENT
Article continues below this ad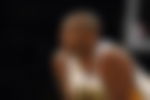 Hundreds of athletes have mentioned what a workaholic Kobe Bryant used to be during his 2-decade-long career. Temporary teammate Jon Barry was no exception to this list. Speaking on whether he found potential in Kobe early on, Barry said, "One hundred percent. Every day in practice when it was Game-7."
WATCH THIS STORY: Decoding the Reality of Anti-sex beds at Tokyo Olympics 2020
"We're on the second team and he was going after Eddie Jones every day, to show coach Del Harris like no, this is my job; and I don't know why this guy is starting," Barry revealed on the Dan Patrick Show. "Everybody kinda knew that this kid, when he arrives, it's gonna be hell of a world."
Kobe Bryant 'loved' being compared to Michael Jordan: Jon Barry
Jon Barry was part of the Lakers squad in 1998, when Kobe was still coming up the ranks. And like tons of others, Kobe was inspired by Chicago Bulls superstar Michael Jordan. "He wanted to be him [Jordan] more than anything in the world. And be better. He got close, and that's all he wanted….  He wasn't afraid of that [being compared to Jordan], he loved the comparison. That's all he wanted."
ADVERTISEMENT
Article continues below this ad
READ ALSO: Giannis Antetokounmpo Completes Kobe Bryant's Challenge After Leading Milwaukee Bucks to 2021 NBA Championship
The Guard-forward devoured opponents on his day. He averaged 25 points in his career regular season statistics. Bryant's best season came in 2005-06, when he was having 35+ point games like it was a piece of cake.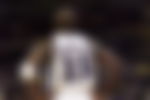 Even after all this time, Kobe Bryant continues to find a place in everyone's heart; and he will always be fondly remembered. In spite of leaving us physically, his legacy lives eternally. The LA icon is the pinnacle of sporting greatness for athletes around the world. Mamba forever!
ADVERTISEMENT
Article continues below this ad