'Wanted to Get the Sweet Message'- Vanessa Bryant Thanks Tattoo Artist For Kobe Bryant Tribute
Published 03/29/2021, 10:38 AM EDT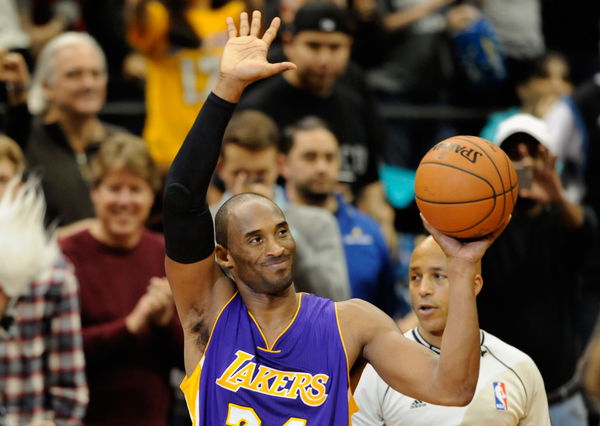 ---
---
Kobe Bryant left a massive hole in the hearts of fans and admirers after his untimely demise in January 2020. However, that hole doesn't feel as deep for anyone as it is for Vanessa Bryant.
ADVERTISEMENT
Article continues below this ad
Kobe left four daughters and his wife, Vanessa, behind after his passing. But Vanessa has been showing her own 'Mamba Mentality' by raising four young daughters alone.
The love for Kobe will never die for anyone, especially the Bryant family. To memorialize him, Vanessa and her eldest daughter Natalia went out to get tattoos. This also included tributes to Gianna 'GiGi' Bryant, who passed away with Kobe in the helicopter crash that took the lives of seven others.
ADVERTISEMENT
Article continues below this ad
Vanessa got a tattoo that says 'Mambacita' across her forearm, the affectionate nickname the world had given GiGi Bryant. Along with that, she got a tattoo across her shoulder which commemorates a message that Kobe had sent to Vanessa. Natalia's tattoo wasn't shown in detail, but she got one done around her fingers and one on her forearm.
Kobe Bryant: Leaving a strong and beautiful family behind
Kobe Bryant's passing was heartbreaking for a number of reasons. But to see him become the public figure he became after retirement, it was hard to comprehend losing him so young. Along with that, the fact that three daughters lost their sister and father is always going to be remembered sadly.
ADVERTISEMENT
Article continues below this ad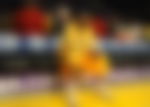 But Vanessa Bryant has been doing her best in making this family move on stronger from this tragedy. She openly shares her family life on her social media, showing the unbreakable bond she has with her daughters. Natalia is the oldest at 18 years old, and she prominently features on Vanessa's Instagram.
ADVERTISEMENT
Article continues below this ad
Watching this family recover from the loss the way they have is heartwarming. Vanessa herself has been fighting to keep Kobe's legacy intact, with her focusing on his achievements through his life rather than the final moment that took it. The legacy Kobe left behind on pop culture will always be remembered, and Vanessa will make sure he is honored and remembered appropriately.