'Wanted to Keep Going': Clippers' Paul George Frustrated with Coach's Decision After Nets Defeat
Published 02/22/2021, 10:04 AM EST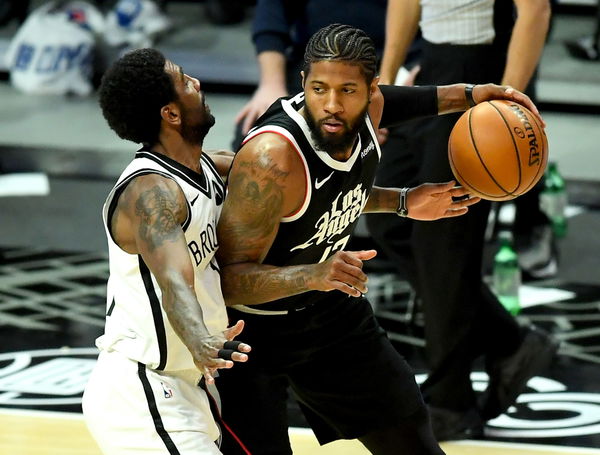 ---
---
The LA Clippers suffered their second regular-season loss to the Brooklyn Nets on Sunday. The first one came in Brooklyn, but the recent defeat was on home turf. There are several factors that contributed to the Clippers' loss, and the absence of Paul George during crunch time is one of them. 
ADVERTISEMENT
Article continues below this ad
George scored a team-high 34 points in 33 minutes against the Nets and delivered seven assists as well. However, head coach Tyronn Lue did not use the star versatile swingman in the final 2:50 of the fourth quarter. 
When asked if he was frustrated about the coach's decision to keep him out when the team was trailing, George said: "Man, I think you know the answer to that. I was ready to go. I wanted to keep going."
ADVERTISEMENT
Article continues below this ad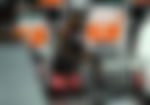 Why was Paul George under a minutes restriction in the first place?
There is obviously a reason behind coach Lue keeping Paul George under restricted minutes. The 30-year-old had just returned to action in the Clippers' previous game against the Utah Jazz after a 16-day absence caused by a toe injury. 
George's toe was diagnosed to have a bone edema, but the six-time All-Star is certain that he won't worsen the injury by recording more minutes.
"I'm clear, I'm good to go, as of now," George asserted. 
A lot of Clipper fans are not happy with coach Lue's decision to make Paul George sit out the dying minutes of the game, especially when the scores were incredibly close. However, the 43-year-old couldn't risk it after starting the fourth quarter with George on the floor. 
ADVERTISEMENT
Article continues below this ad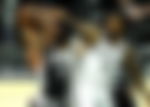 "I thought the game kind of got out of hand and we had to bring him back to get the game close," Lue mentioned. "And he played well and played good to get us back in it, and then it's a tough decision.
Watch This Story
Kawhi Leonard did all he could do to challenge the Nets, but a controversial call towards the end cost the Clippers two valuable points. Leonard wasn't happy, but it couldn't be reversed. The LA Clippers eventually lost the game 108-112 which brought up their 10th loss of the season.
ADVERTISEMENT
Article continues below this ad
WATCH: LA Clippers Owner Steve Ballmer Steals the Show with His Expressions Against Brooklyn Nets