Warriors' Draymond Green Calls Himself as 'One of the Best Passers in NBA'
Published 04/26/2021, 8:49 AM EDT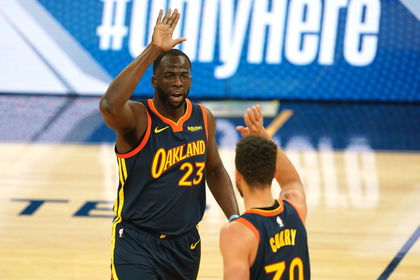 ---
---
The Warriors might be one of the most celebrated teams of the last decade, but since a couple of seasons, they have been a shadow of themselves. With the majority of their championship core either leaving the team or out with injuries, the Dubs have a been heavily dependent on two players, Steph Curry and Draymond Green.
ADVERTISEMENT
Article continues below this ad
Both Curry and Green are two of the most important players in the team, and as veterans have been tasked with leading a rather mediocre team to the playoffs. While Steph has taken control over the offensive end, Green has been busy locking down players.
Warriors' Draymond Green says he's a great passer
ADVERTISEMENT
Article continues below this ad
While the 31-year-old Green has been one of the key players in the defensive end, his passing game has certainly gone somewhat unnoticed. The 3-time All-Star has been the primary playmaker for the team and is averaging a career high in assists with 8.8 per game.
These numbers have put him right up there with Mavs' Luka Doncic and are only topped by James Harden and Russell Westbrook. Green spoke about the same after a crucial victory against the Kings.
ADVERTISEMENT
Article continues below this ad
Green said, "It doesn't shock me because I think I'm one of the best passers in NBA you know so it doesn't necessarily shock me. To be up there with our point guards is incredible. And Joker he passes better than most point guards and better than just about anybody who plays a game of basketball. So you know to be up there with those guys as you know, as always, it means a lot, you know, just you know to be at the top of something in this league is always great. They're such great players in this league. So definitely means something."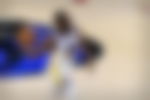 He added, "I think I can pass with those guys. I've always felt like that. I think you know, my passing is one of the best things that I bring to the game. So you know, I believe in my passing for sure."
ADVERTISEMENT
Article continues below this ad
While people might consider this as a fluke, the numbers certainly side with Green. He might not have the vision of Nikola Jokic, but he certainly makes a case for being an elite playmaker in the league.