Warriors' Draymond Green Details His Experience Defending Mavericks' Luka Doncic After Intense Miniseries
Published 02/07/2021, 10:54 AM EST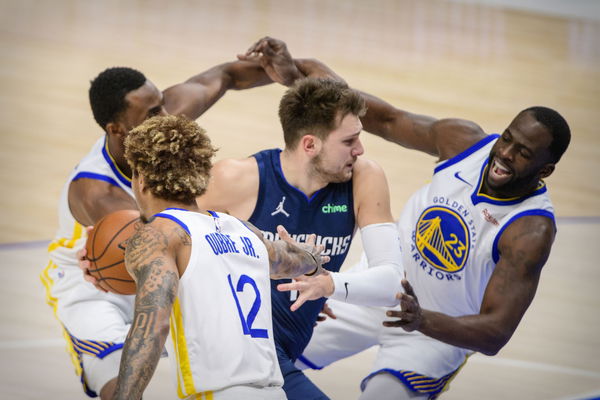 ---
---
The action-packed two-game mini-series between the Dallas Mavericks and Golden State Warriors just came to an inconclusive end. It ended with one win each and no one could prove who was the better team. While both the games were equally intense, there is no doubt that Luka Doncic did a superb job in showing what the Mavs are made of, despite being at the bottom of the Western Conference.
ADVERTISEMENT
Article continues below this ad
What it is like defending Luka Doncic?
While on one hand, we had Kelly Oubre Jr., being the lead scorer in the first game for the Warriors, Stephen Curry took it up a notch with his 57-point performance in the second matchup. Unfortunately, that wasn't enough, as Luka Doncic also had a big night with 42 points under his name.
ADVERTISEMENT
Article continues below this ad
Also, the Warriors have Draymond Green, who may not contribute much to the scoreboard, but is the defender they really need. In fact, Green gave an insight into what it was like marking Luka.
"As a defender, your only goal is to make a guy do something that he don't want to do. If you can do that on the defensive end more often than not, you're going to be successful," the Warriors forward explained. "With Luka, you kind of can't make him do what you want him to do. You can't speed him up. He goes at his own pace.
"He made a statement last year where he said 'it's easier for me to score in the NBA than it was in Europe'. And everybody went crazy, like how disrespectful is he. He's shown that it's true," he explained further.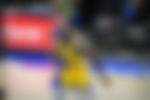 Do the Mavericks still have hope?
In just his third season, Luka has established himself as one of the league's best players. He has shown that he can be a handful for any defender who tries to contain him, as Green mentioned.
ADVERTISEMENT
Article continues below this ad
Individually, he is doing all he can for Dallas to rise up in the West. But averaging 27.9 points, 9.5 assists, and 8.7 rebounds is turning out not to be enough for them in the competitive season.
Forget winning a title, but if they at least want to land a spot in the playoffs, they must act fast enough. With a record like 10-14 it won't be easy. However, last season Luka showed that as long as the Mavericks have him, anything is possible. So, we shouldn't rule them out just yet.
ADVERTISEMENT
Article continues below this ad
Read also-  WATCH: Billionaire and Owner of Dallas Mavericks Mark Cuban Shoots Back to Back Threes in Practice