Warriors' Draymond Green Explains Why He Had the Habit of Yelling at Klay Thompson
Published 02/05/2021, 11:00 PM EST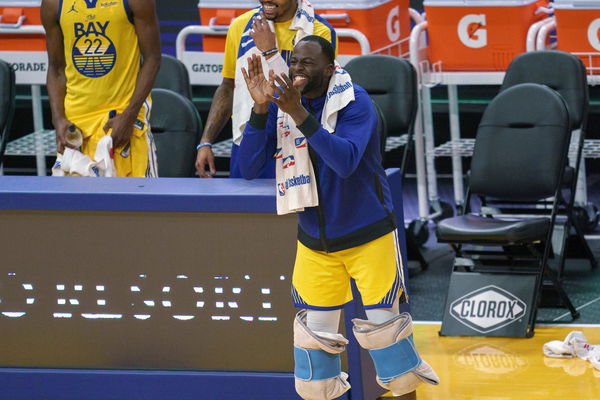 ---
---
This season is not even halfway through and the Golden State Warriors have had some really high highs and really low lows. However, after struggling to keep themselves alive last season, things are different now.
ADVERTISEMENT
Article continues below this ad
They've slowly made their way up in the Western Conference and are now holding the seventh position with a 12-10 record. All that's missing is their key player, Klay Thompson, and they feel his absence even on their best of days.
Klay Thompson relieved
ADVERTISEMENT
Article continues below this ad
Golden State Warriors' roster isn't what it was when they made their five consecutive runs to the NBA Finals. With more young talent on the roster, Draymond Green has taken it upon himself to be their mentor.
He has taken a keen interest in James Wiseman, the 19-year-old rookie who was one of the top picks in the draft this offseason.
In fact, we have seen glimpses of Draymond trying to guide Wiseman on the court. There may be some yelling, but James looks like he takes it in good stride.
Looking at this, their injury-ridden teammate, Klay Thompson, is relieved that now when he gets back, he won't have to endure Green's aggression.
And when Draymond was asked to comment on it, he said, "The reality is, I don't think people realize that for years, Klay and I, we were the young guys on the team. So the only guy I really could yell at was Klay. No one else would listen to me. Everybody else was way older than us. So, that was the only guy I could yell at. There's a few more guys I can yell at now, and now Klay is the old guy, can't yell at him anymore."
Klay may not miss Green's constant yelling, but there is no way he would not cherish it when he finally gets back on the court with the Warriors.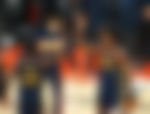 How long can the Warriors hold on?
Undoubtedly, Green is one of their most seasoned players. And his leadership is significant for the team to maintain their status as title contenders. It's a bit early to make predictions on whether the Warriors stand a chance to make it to the playoffs, but there is definitely a chance.
Their fate rests on their other healthy star player, who has shown some stellar performances this season. However, the question remains, how far can Stephen Curry carry them in this competitive West?
ADVERTISEMENT
Article continues below this ad
They are amidst their mini-series against the Dallas Mavericks. With the Warriors having the first win, it's likely that they won't be breaking that momentum, and Luka Doncic will face another loss in the next game.
Read Also- When Steph Curry Impressed LeBron James Not Once, but Twice with his Heroics
ADVERTISEMENT
Article continues below this ad