Warriors' Draymond Green Gives His View Point on The Brooklyn Nets Being Labelled the Best Offensive Team in NBA History
Published 03/11/2021, 1:00 AM EST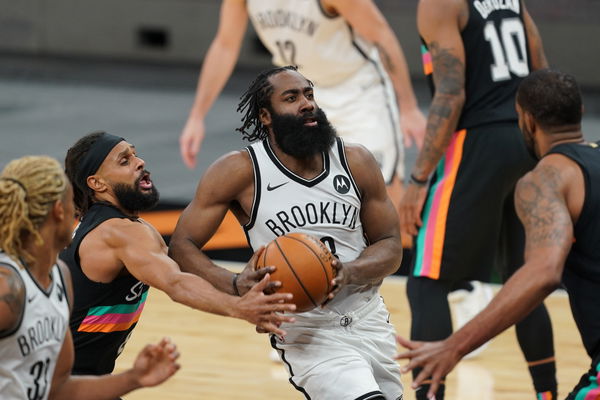 ---
---
The Brooklyn Nets have been the center of attention ever since the new season began. A major reason for the same is their mighty 'Big Three,' which includes Kyrie Irving, James Harden, and Kevin Durant. Given the havoc that the trio can unleash, all teams are wary of the Nets' explosive offensive capabilities. Now that they have acquired former Detroit Pistons' center, Blake Griffin, it seems like they have formed a super team of their own.
ADVERTISEMENT
Article continues below this ad
Echoing the opinions of many fans, NBA analyst, Max Kellerman, recently labeled them as the best offensive team in the league. 2017 DPOY and Warriors' cornerstone, Draymond Green, recently gave his take on this stream of thought.
The Brooklyn Nets have a lot of offense
ADVERTISEMENT
Article continues below this ad
In a recent interview, Draymond Green revealed what he thinks about Max Kellerman describing the Brooklyn Nets as the greatest offense in the history of the NBA. Although Green did not say anything directly, he couldn't help but praise their Big three.
He said, "I think that when you look at those three guys… Kyrie, who's probably one of the shiftiest players we've ever seen in the NBA. One of the best handles we have ever seen. And one of the best finishers we have ever seen around the rim. I would love to say that he is one of the best finishers for a guy under 6'3″ or whatever stats we all come up with. But the reality is Kyrie is one of the best finishers around the rim."
Talking about his former teammate, he stated, "Then you got KD, who I have had the pleasure of playing with for a few years… Best scorer I have ever seen. And James Harden, who's scoring at a clip like we have never seen in the NBA before over the last five-six years. When you stack up those three guys, that's a lot of offense."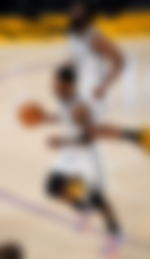 Do they have what it takes to be champion?
Despite all the paranoia around the Nets not meeting their potential, Green believes, "They're showing that it can work. Granted, we have seen KD with those two guys once or twice. But it looked dang good when he was out there."
Finally, answering the question at hand, he said, "I don't know. That's a very subjective thing that I'll let everyone else discuss. What I do know is, those three guys, they're as good as scorers as anybody in the league today."
ADVERTISEMENT
Article continues below this ad
Looking at the way the Nets have climbed the ladder of success, there is no doubt they have what it takes to win a title. What do you think?
Read Also- How Will the Brooklyn Nets Benefit By Bringing in Cavaliers' Andre Drummond?
ADVERTISEMENT
Article continues below this ad