Warriors' Draymond Green Reveals How Kobe Bryant Moved Him Even Before Stepping on the Court
Published 01/19/2021, 8:30 AM EST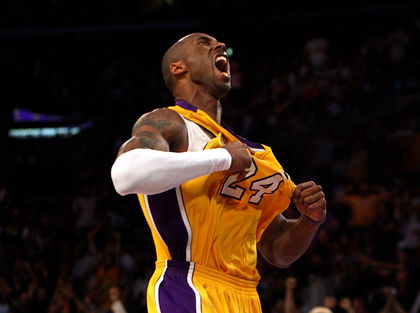 ---
---
Kobe Bryant epitomized the words 'hard work' and he inspired others to follow in his path as well. It is no understatement if one says that the Lakers legend paved the way for numerous talents in NBA. For instance, it was Kobe who fueled the fire inside a young Draymond Green back in 2012. 
ADVERTISEMENT
Article continues below this ad
Golden State Warriors veteran Draymond Green has cemented a legacy for himself in the league. He's won two championships with the Dubs and has been called up for the All-Star game thrice in his career. 
Draymond Green's inspirations in the NBA
ADVERTISEMENT
Article continues below this ad
Every rookie seeks inspiration upon entering the league, and that was the case with Draymond Green as well. The Golden State Warriors selected the Michigan State alum in the second round of the 2012 draft, and he turned out to be a terrific pick.
Green got very little playing time as a rookie, but his first year in the NBA was all about learning and drawing valuable inputs from others. Moreover, the 30-year-old recently mentioned his main sources of inspiration when he first came into the league. 
"When I came into the NBA, I was star struck by two guys and one was Kobe and the other one was Grant Hill," Green said.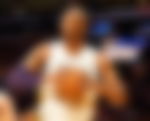 Draymond Green followed Grant Hill right from his childhood, and Hill's mesmerizing style of play enticed the Michigan native. As for Kobe, one thing attracted Green the most; the dedication and the hunger to succeed. 
"The thing that stood out most to me about playing Kobe the first time was his pregame warm-up," Green revealed.
"I finished my pregame warm-up early and you know as a rookie you get there like 3:30, 3:45 for a 7:30 game. As soon as I finished my warm-up he was coming on the floor, which kind of threw me off like, 'Why is he working out at four o'clock when it's a 7:30 game?'"
Green didn't mind missing his schedule and just watched Kobe Bryant work out 
NBA players admire Kobe Bryant, and that's a fact. The man had everything under his belt and was the prime example of a hardworking person. The Mamba always carried a winning attitude, and that's what caught the attention of aspiring players who had just entered the league. 
Draymond Green had just entered the league, and he was incredibly awe-struck by Kobe's presence. He just played 13 minutes in his first-ever game against the Mamba, but the pre-game incident was enough to make it memorable.
ADVERTISEMENT
Article continues below this ad
"I sat there, and I watched his entire work and I ended up realizing why he worked out so long. He worked out for like 40 minutes and I sat there and watched the entire workout, and by the time I finished watching his workout, I had like missed my lift and my treatment time," mentioned Green. 
"I had missed everything and I think for me personally that was just a moment like in my life where I was like 'Yo like I'm sitting here watching Kobe,' nothing else really mattered to me at that point," he expressed. 
ADVERTISEMENT
Article continues below this ad
Kobe Bryant continues to inspire the younger generations, even after his passing. He led by example with his dedication, and his achievements stood as a testament to his performance.