"Warriors in 4": Stephen Curry Shockingly Preps for Different Sport Ahead of NBA Finals vs Celtics, Confuses Fans
Published 05/31/2022, 5:16 PM EDT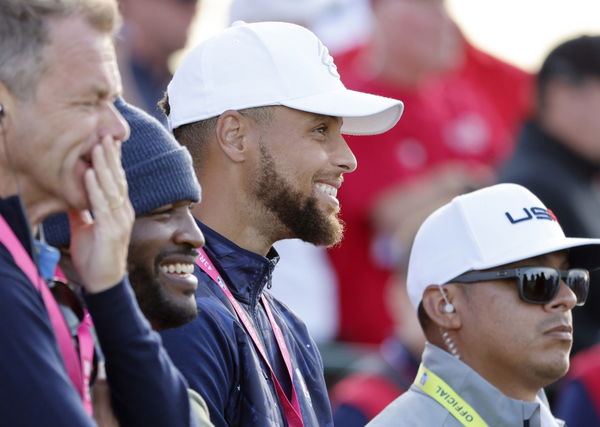 Stephen Curry is the man of the moment right now. After leading the Golden State Warriors to their sixth NBA Finals in eight seasons, Steph has been enjoying his off days recently. And he certainly deserves so too. He became the first-ever player to win the Magic Johnson Western Conference Finals Most Valuable Player Award. But just recently, Steph was seen playing an altogether different sport, which has left Warrior fans confused.
In a recent video shared on Twitter, Steph was seen with some golf equipments in his hands coming out of a shop. And this video has left Warriors fans confused and with a variety of reactions. Look at some of the reactions below:
ADVERTISEMENT
Article continues below this ad
Oh man this is so top level. Guys ready to swing the sticks, hes ready to cook them Boston boys in 5 EASY!

— Colangelo's Collar (@AndreaBadnani) May 31, 2022
You'd think Steph could get this done at his home course and wouldn't have to go to the mall like the rest of us.

— Jamison Lund (@jamisonlund) May 31, 2022
I could see Steph making a serious run at the PGA after bball. He is good

— Adam Gardner (@Adamh985) May 31, 2022
With the season over in a week or so regardless of outcome, gotta be ready to go!

— cunning_linguist 🔮 (@KingCunn1ng) May 31, 2022
He knows we are sending him golfing

— B Sweens (@SouthPawSweens) May 31, 2022
That doesn't look like a team remotely worried about Boston

— Erich Eisenach (@erich0811) May 31, 2022
I love this. Just a dude hunting to improve his game like all of us.

— Jared Doerfler (@DoerflerJared) May 31, 2022
Warriors – The modern day dynasty
This will be Steph's sixth NBA Finals in the last eight seasons. He won his first title with the Warriors back in 2015 when they defeated the Cleveland Cavaliers in a six-game series.
WATCH THIS STORY: How Underrated Investor Kevin Durant made millions off the NBA Court
Next year the Warriors would win an NBA record 73 games in the regular season. In the Western Conference Finals, they would go down three games to one to the Oklahoma City Thunder. But would eventually make a spirited comeback to qualify for their second straight NBA Finals.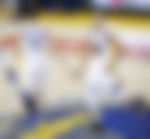 Then came the infamous summer of 2016. The Warriors would become the first team ever to lose the NBA Finals after having a three games to one lead. They would lose two of the last three games on their home court.
But then in a move that sent shock waves in the NBA landscape, they would sign Kevin Durant to a three-year deal, making the Warriors perennial favorites. With Steph and Durant, they would win two straight NBA Finals in 2017 and 2018 before losing in 2019 because of a multitude of injuries.
ADVERTISEMENT
Article continues below this ad
Resurgence of the Warriors
The Warriors had failed to make the playoffs for the past two seasons. Injuries kept coming thick and fast and the Warriors couldn't cope. But this season, normalcy has been restored in the bay area.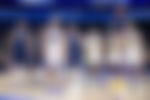 ADVERTISEMENT
Article continues below this ad
The Warriors will now go against the Boston Celtics in the NBA Finals starting this week. Steph will cement his place as one the greatest ever to play the game if he wins the title this season and wins the elusive NBA Finals MVP Award. Let us know in the comments below your predictions for the Finals.
Edited By: Arunaditya Aima