Warriors' Juan Toscano-Anderson Explains How Steph Curry and Draymond Green Stand Out as Leaders
Published 03/30/2021, 7:30 AM EDT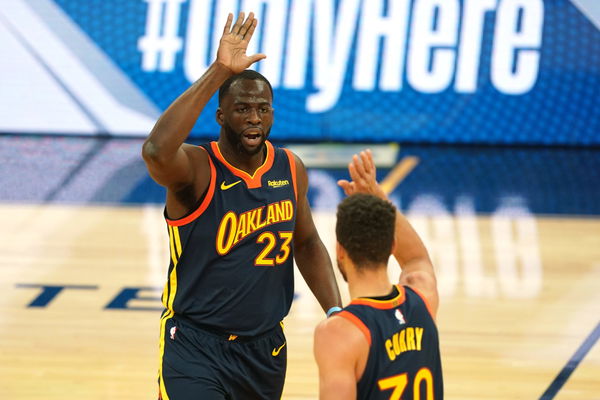 ---
---
If there is one team that has given mixed signals about its potential throughout the season so far, it's the Golden State Warriors. From a rocky start to finally gaining momentum and then slumping again, the Warriors are currently standing tenth in the Western Conference. However, this is much better than what everyone expected them to do in the absence of Klay Thompson. The credit for their 23-24 record goes to Stephen Curry and veteran Draymond Green.
ADVERTISEMENT
Article continues below this ad
What it is like playing with Stephen Curry and Draymond Green?
Juan-Toscano-Anderson, who is just in his second season playing on a two-way contract, couldn't help but emphasize the importance of those two veteran superstars.
ADVERTISEMENT
Article continues below this ad
The 27-year-old is aiming for a guaranteed contract and has contributed to the Dubs as a versatile defender and as a player that brings energy off the bench. He has also been compared to the likes of Draymond Green since he joined them.
Juan realizes the perks of playing alongside Steph and Draymond. In an interview, he said, "I've been on a lot of teams and they really stand out as leaders to me. They're vocal, they're very helping and they're going to pick you up when you're down. I just soak it all in man, I don't take it for granted."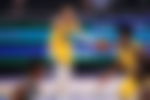 Juan even talked about his growing relationship with both the stars. "I actually had a conversation with Draymond the other night. He and I have become pretty close over the past few months. Honestly, when I first got here last year, I didn't know if he liked me or not because he never really talked to me. So, I would just try to kind of stay out of his way, but now our relationship has really grown," he asserted.
He also went on to compliment Steph's humble nature and said, "Steph's the same man… He is such a nice guy and is nice to everybody. So it is like I don't really know if you really like me, or if you are nice to everybody."
Steph lifts the Warriors over the Chicago Bulls
With Steph out for a couple of games because of his tailbone injury, the Dubs looked like a team from which the season was slipping away. However, Steph's return immediately fixed that. The two-time NBA MVP led the team to victory in their last bout against the Chicago Bulls.
ADVERTISEMENT
Article continues below this ad
Their 116-102 win included 32 points from Stephen Curry, with 5 rebounds and 6 assists. Andrew Wiggins turned out to be the second lead scorer with 21 points. The Warriors turn into something else altogether when they have Curry on the court. Their solid defense in the second-half was also what turned it around for them.
Now that he is back, the Warriors will be less worried about the games ahead. There is still a lot of hope of them clinching a playoff spot, as long as their cornerstones, Steph and Green stay healthy.
ADVERTISEMENT
Article continues below this ad