Warriors' Kelly Oubre Jr. Not Impressed with Being Complimented for His Looks
Published 12/18/2020, 11:30 PM EST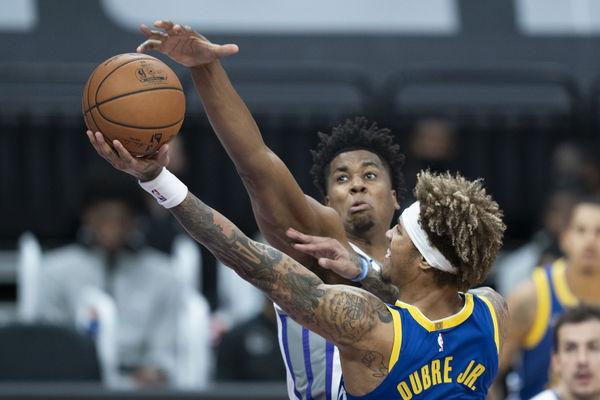 ---
---
Unfortunately, Kelly Oubre Jr. came to the Golden State Warriors under desperate circumstances. No, that doesn't mean he isn't a great player and that they can't benefit from him. But if the team's star player, Klay Thompson, was healthy, there are chances that Kelly would have either stayed with the Phoenix Suns or gone elsewhere.
ADVERTISEMENT
Article continues below this ad
After the Warriors realized that they would need someone to fit the role Thompson was leaving empty, they knew Oubre was their best option. While what Thompson brings to the table can't be matched, Oubre is the closest to match his potential.
What skills does Oubre bring to the Warriors?
ADVERTISEMENT
Article continues below this ad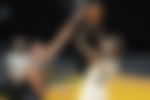 As mentioned, Oubre is no Klay Thompson, but his layups and dunks are something the Warriors can rely on. Even his three-point shooting improved last season, with him recording his career-high 35.2 percent from the field.
Oubre was never known to be a playmaker with the Suns. His job, after getting the ball in the half-court, was either to take a jump shot or get in the lane and score. While all of this will definitely come in handy for the Warriors, there is one more effortless skill Oubre is always showered with compliments for.
Kelly Oubre Jr. doesn't pay heed to his physical appearance
In a recent interview, Kelly was asked if he gets tired of being told how good looking he is. Oubre had a very down-to-earth response to this.
"I don't really pay attention to it," the 6-foot-7 lefty said. "I could have my moments where I'm like, 'Why would you say that? That's very disrespectful… Ya'll are crazy.'"
He further mentioned that the only thing that matters to him are the people around him, who appreciate him. He said, "At the end of the day, it's a blessing to have people that I guess I make them smile in certain ways. But I'm a human being. I'm going through this phase where I'm trying to grow my hair back out."
ADVERTISEMENT
Article continues below this ad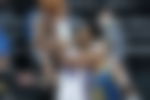 So far, Oubre looks great playing in the preseason. Even his debut proved that he was exactly what the Warriors were looking for. He looks like the man they can rely on to easily get open shots. His rebounding and defense are his biggest assets. Let's hope he brings the same energy during the regular season and the Warriors don't feel the void Thompson has left.
ADVERTISEMENT
Article continues below this ad