Warriors' Klay Thompson Reveals Losing Kobe Bryant Added to 2020 Being The 'Worst Year' of His Life
Published 03/15/2021, 1:33 AM EDT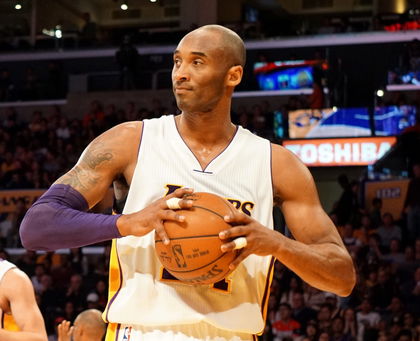 ---
---
Golden State Warriors' tireless efforts early in the game and then a strong fourth quarter helped them defeat the top team in the Western Conference, the Utah Jazz. While the Utah Jazz holds a stellar 28-10 record, the Warriors are still far behind in the race at the ninth spot with a 20-19 record. However, this and every victory from now on is significant in their race to the playoffs. But before this matchup, Klay Thompson opened up about the devastating year 2020 was and losing Kobe Bryant.
ADVERTISEMENT
Article continues below this ad
No day goes by without thinking of Kobe Bryant
Klay Thompson hasn't played a game since the 2019 NBA Finals. Ever since tearing his ACL, he has been going through rehab, trying to make his comeback as soon as possible for the Golden State Warriors.
ADVERTISEMENT
Article continues below this ad
It wasn't easy for Klay to sit on the sidelines and watch the Warriors struggle last season. Who wouldn't feel helpless? But that wasn't the only reason the year 2020 was terrible for him.
In a pre-game interview, Klay discussed the pandemic and also talked about Lakers legend Kobe Bryant, who passed away in a terrible helicopter accident early last year, along with his daughter Gianna Bryant and seven others.
"2020 was such a year of reckoning. Kobe going out, Gigi… And then on top of that in the fall, I tear my Achilles. It was probably the worst year of my life guys," explained Klay. "It wasn't easy on anybody. Everybody had their little trials and tribulations through 2020 but that was it for me. Losing my Grandma Mary, tearing my Achilles and I still think about Kobe every single day.
"There's not a day I don't think about him. And not being able to have that last convo with him. It was a tough year guys."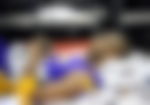 Warriors vs Utah Jazz
The Golden State Warriors ended their season-high four-game losing streak by crushing the Utah Jazz. As usual, Stephen Curry had a big night and dropped 32 points with 9 assists. The secondary lead scorer was Andrew Wiggins with 28 points who finished the game with a score of 131-119.
ADVERTISEMENT
Article continues below this ad
The Dubs needed a win against elite teams after struggling so much. Undoubtedly, this was their most impressive win of the season. Compared to the previous games, the Warriors were far more focused on their defense, which is what worked most in their favor.
However, it is vital that they maintain this form in the other matchups ahead of them. Do you think the Warriors have a shot at making it to the playoffs this season? Or will we have to wait for Klay Thompson to come and rescue them?
ADVERTISEMENT
Article continues below this ad
Read also- Former NBA Champion Picks Kobe Bryant as Someone Who Defied Analytics And Carved a Hall of Fame Career