Warriors' Klay Thompson Reveals Who Helped Him Become the Best Two-Way Guard in the NBA
Published 02/01/2021, 1:00 PM EST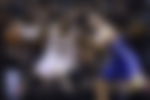 ---
---
Klay Thompson is back! Well, not officially on the court, but as a sideline reporter. He joined as a guest commentator for NBC Sports during the Golden State Warriors' NBA game against the Detroit Pistons. Much to the delight of his fans, he divulged a few things regarding his playing career.
ADVERTISEMENT
Article continues below this ad
The other half of the 'Splash Brothers' is regularly billed as the best two-way guard in the league. While everyone knows his scoring prowess, he is no slouch on defense either. His 1.1 steals and 0.6 blocks per game in the 2018-19 NBA season led to an NBA All-Defensive Second Team selection.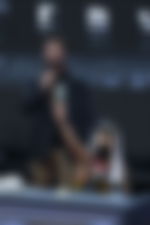 What's the secret to him being such an all-rounder on the court? As Klay revealed, it is none other than his first NBA coach Mark Jackson, who threw him in the deep end early in his career.
ADVERTISEMENT
Article continues below this ad
"I mean playing for Mark early on in my career helped a lot. He really put me on a lot of great guards early in my career," said Klay Thompson. "You know, Tony Parker, Kobe, who else Steve Nash back then. So, I had to chase around these guys for 40 minutes a night. Then that just kind of became my job. And I hated being scored on just as much as I loved to score."
Klay Thompson sees shades of himself in Andrew Wiggins
While he is away now, who reminds Klay of himself from the current Warriors' roster?
ADVERTISEMENT
Article continues below this ad
"I see that with Andrew. I mean, I'm so happy for him to be in this situation he's in playing for a great franchise with so much talent around him… his ability just to get up, slam it down, stretch the floor and guard any position is what will help us win a championship in the future," said Thompson.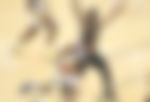 Wiggins is very akin to Thompson; he's a jack of all trades. He is averaging 1.5 blocks and o.6 steals while scoring 17.9 points a game. And Klay's championship cry shows the level of trust the organization has in the former Minnesota Timberwolves' star. It also shows the level of positivity Klay is carrying with him despite his injury hell.
ADVERTISEMENT
Article continues below this ad