Warriors' Owner Fined By NBA Under Anti-Tampering Rule for Comments on Ben Simmons
Published 09/23/2021, 2:21 AM EDT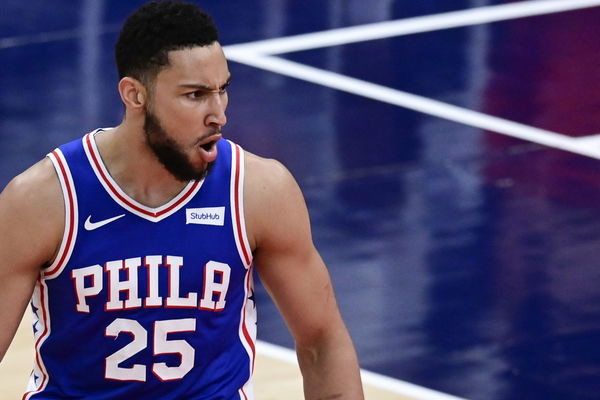 ---
---
Teams and owners can go to any heights to acquire a player. Sometimes a little too far to get a player that they desire. However, the NBA has certain rules pertaining to tampering in the league. So, recently, the league fined Golden State Warriors owner, Joe Lacob, for his comments on Ben Simmons.
ADVERTISEMENT
Article continues below this ad
The league is very strict about its anti-tampering policy. While teams can send in offers, no direct communication is allowed. Moreover, you cannot speak of a player directly in ways that may reveal your intentions. Hence, when Lacob spoke about Simmons, the NBA took notice.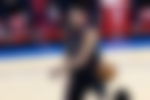 But the situation is not what you may think.
ADVERTISEMENT
Article continues below this ad
WATCH THIS STORY-  His 1963 Chevy Impala, the 2000 NBA Championship Ring & Other Most Expensive Kobe Bryant Memorabilia Ever Sold
NBA fines Lacob for comments on Ben Simmons
In an interview, Lacob opened up about how the Warriors feel about Simmons. He said that the Bay has no plans to pursue a deal for the Philadelphia star. While being careful not to be fined, he referred to Simmons as 'Defensive Player of the Year candidate in Philadelphia'.
While the law generally applies if teams try to hire certain players through unfair means, here it is the total opposite. Lacob spoke about how Simmons does not fit their plans and still received a fine from the league. But there is a right and a wrong to this.
ADVERTISEMENT
Article continues below this ad
Firstly, the wrong side can be taken as him speaking about their plans to not acquire him. Hence, fining him under the anti-tampering rule seems a little out of place. An example is when Warriors' Draymond Green was fined for saying that Devin Booker should move away from Phoenix. In that case, Green stated that he needs to move away from his current team. In this case, Lacob implied nothing about it.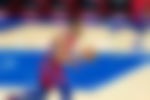 Watch This Story
On the other hand, Lacob spoke about not pursuing Ben Simmons despite him being under contract. That is the basis of what tampering rules are devised over. The league strictly prohibits talking about players under contract, no matter what plans. So, despite the owner trying to avoid the fine, NBA did what was necessary right away.
ADVERTISEMENT
Article continues below this ad
What are your opinions on the fine imposed by the NBA? Let us know in the comments below.