Warriors' Steph Curry Looking Forward to Facing Klay Thompson in NBA Three-Point Contest Soon
Published 03/08/2021, 10:08 AM EST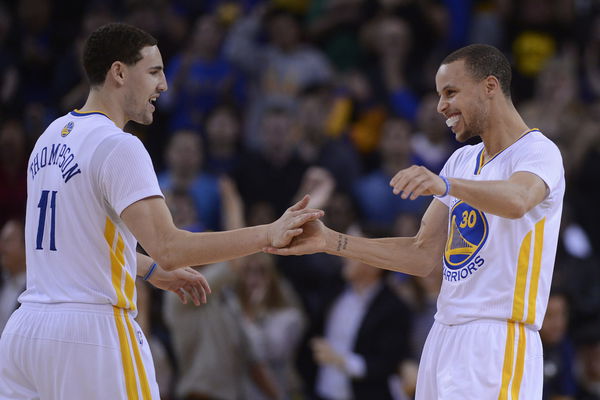 ---
---
If anyone had any doubts, Steph Curry again proved why he is the greatest shooter of all time. Curry took part in this year's three-point contest and won the entire thing.
ADVERTISEMENT
Article continues below this ad
Curry defeated several excellent three-point shooters in the league, including Donovan Mitchell, Jayson Tatum, and Jaylen Brown. But Curry looks forward to taking on another three-point expert next time – his teammate, Klay Thompson.
Steph pays tribute to Klay
ADVERTISEMENT
Article continues below this ad
Steph Curry spoke to the press after the All-Star game and the three-point contest, where he emerged victorious in both events. Curry noted that he wants to face Klay Thompson in next year's three-point contest and talked about how much he missed him going into the contest. Furthermore, he was happy the trophy was back with the Splash Brothers.
"We had a couple of battles back and forth. Anytime you shoot in this environment you cant think about how much fun Klay would have out there. I know he is trying to get healthy and he'll be here next year. Bringing the trophy back, obviously the splash brothers bringing it back. I think it is in its rightful place now, we'll keep it from here."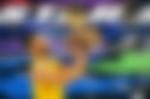 It was an incredible performance from Curry in the three-point contest. While no one was actually surprised with his numbers, it was still a treat to watch the greatest three-point shooter of all time exhibit his craft.
And while his performance in the All-Star game was fantastic, it is his three-point contest exploits that grabbed the headlines.
Steph Curry – MVP?
Steph Curry has been having an excellent season so far, averaging close to 30 points per game. His numbers are very similar to his 2016 unanimous MVP season.
ADVERTISEMENT
Article continues below this ad
In fact, the baby-faced assassin's performances have elevated him to the MVP conversation, and he has been one of the key factors for the Golden State Warriors still being in contention to get a playoff position.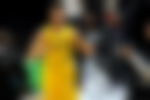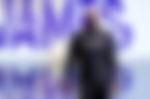 ADVERTISEMENT
Article continues below this ad
Can the Golden State Warriors reach the playoffs this season? Steph Curry has been playing some of the best basketball of his career. His performances have been keeping the Warriors afloat. If he can continue playing the way he has, Curry can surely bring the Warriors into a solid playoff position at the end of the season.