Warriors' Stephen Curry Gives Shout-Out to Young Player From China Emulating His Moves
Published 09/03/2021, 9:30 AM EDT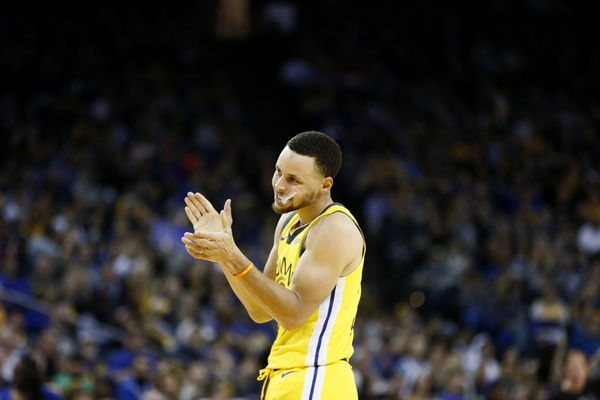 ---
---
Ever since basketball came into being, the method of playing this sport has evolved throughout the decades. If anyone is responsible for this, it's the legendary players in the NBA that bring about this much-needed change, and Stephen Curry is one of them. He normalized the fact that not only an athletic player can make an impact, but so can small built ones as well.
ADVERTISEMENT
Article continues below this ad
And we all are aware of the dominance of three-point shooting that he helped establish in the league. So, it is only natural that young fans and players pick up his moves and style, trying to emulate the Warriors superstar. And currently, a young kid from China has been making headlines for doing so. Steph took notice and has a special message for the rising star.
The video of Jr. Steph caught everyone's eye because this little kid was pulling off all of Steph's fancy ball-handling moves to perfection. From his drive towards the bucket and his finishing, he has emulated Curry to the T. So, when Steph caught notice of this video, he couldn't help but give the little man a shout-out.
ADVERTISEMENT
Article continues below this ad
"I saw your video, man. Very inspirational! I'm so excited to know that not only do you love the game of basketball, but you love watching me play. It seems like that you have all of my moves. Keep working hard. I'll keep watching your videos and keep following you as you get older in the game. All love and thanks for the support!" said Curry.
WATCH THIS STORY: LeBron James, Stephen Curry, Lonzo Ball and Other NBA Stars Who Featured in The Ellen DeGeneres Show
Stephen Curry recognizes talent
ADVERTISEMENT
Article continues below this ad
This isn't the first time Steph has found some great talent and appreciated it. A couple of weeks back, he was completely awestruck by a 10-year-old dominating training camp. To be able to get some recognition from one of the greatest players in the league right now is a big deal in itself.
Seeing this only makes us believe the impact this sharpshooter has all over the world. We can only hope that this motivates these young stars enough to reach a level high enough that they one day, they make headlines for their skills.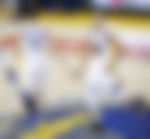 Curry, on the other hand, must be busy preparing to get to the promised land. With Klay Thompson hopefully returning, Dubs fans hope that the Golden State Warriors will be back to title contenders in no time.
ADVERTISEMENT
Article continues below this ad