Warriors' Steve Kerr Defends Decision to Bench James Wiseman For Three Quarters in Loss to Clippers
Published 03/12/2021, 12:00 PM EST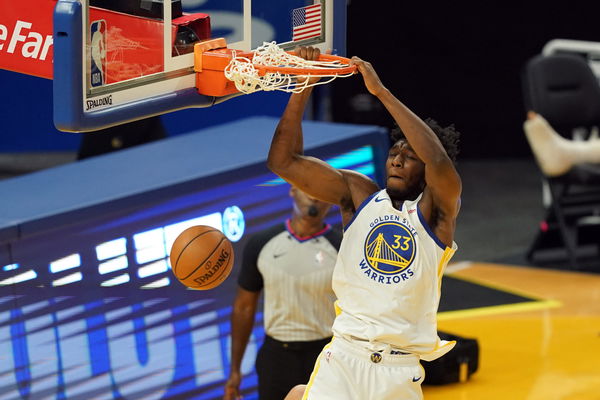 ---
---
James Wiseman played only 12 minutes in Golden State Warriors' 130-104 blowout loss to the Clippers. However, that isn't the worst part of it. In a surprising move, Steve Kerr did not introduce Wiseman to the game until the fourth quarter.
ADVERTISEMENT
Article continues below this ad
He played all of his 12 minutes in the last quarter, when the fate of the game was already sealed. He scored 14 points and added 7 rebounds. Naturally, the reporters questioned Kerr's treatment of the rookie in the post-game conference.
On the decision to not introduce him in the first-half itself, he said –
ADVERTISEMENT
Article continues below this ad
"I'm not gonna go into detail but this is all part of development for a young player… him missing the test and not being able to practice, that hurt us… I'm not gonna go into any more detail."
Wiseman missed a COVID test prior to the game, which put his participation in doubt. He also had to miss practice, to the ire of Steve Kerr. So, his benching may be to teach the young rookie a lesson in discipline. Kerr also pointed to the examples of his fellow Warriors as a reason to not go easy on him.
"That's always part of the equation. You have to prove it in this league… both those guys were benched their rookie year (Steph and Draymond)… that's part of the deal for everybody," said Kerr.
Is self-doubt creeping into the Golden State Warriors rookie?
He's not had the best of times this season. Coming into the Warriors team as the second pick, there are huge expectations on his shoulders. Most expected him to take to the NBA like fish to water.
Although, that hasn't happened. But Kerr says that is part of the deal for any rookie coming to the league. On being asked whether Wiseman has begun to doubt himself, Kerr said –
"I don't agree with that. He's a 19-year-old unbelievably gifted player… he's really playing well, played three college games… look at the history of this league (Kobe, Anthony Davis).
ADVERTISEMENT
Article continues below this ad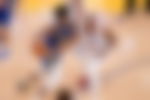 It's a struggle, there are very few rookies… especially in the modern era where guys don't go to school… James is doing great, are you kidding me?… he's playing against men… the way he responded in the 4th quarter… gonna be a great player."
Hopefully, this is just a small blip in the road for Wiseman. His talent and potential are limitless. He just needs to keep his head down and train hard.
ADVERTISEMENT
Article continues below this ad