Was James Harden the Reason Behind Russell Westbrook's Departure From the Houston Rockets?
Published 12/16/2020, 2:30 PM EST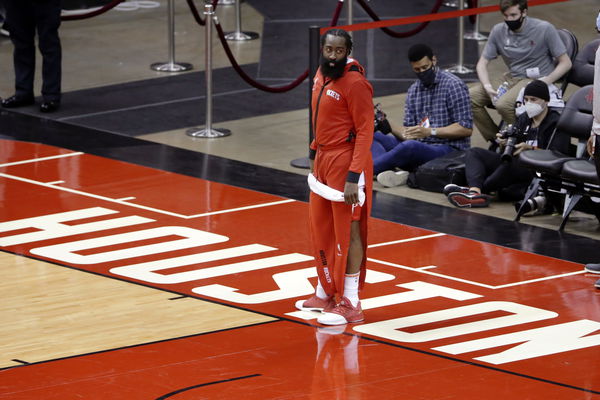 ---
---
The NBA season will begin very soon, but still there is no certainty of the future of James Harden with the Houston Rockets. The Beard has already requested a trade, but nothing has been finalized till now.
ADVERTISEMENT
Article continues below this ad
However, Harden was not the only Rockets player who wanted out of Houston this year. Harden's co-star Russell Westbrook requested a trade after playing just one season with his childhood friend.
Did James Harden's laid-back attitude drive Russell Westbrook out of the organization?
ADVERTISEMENT
Article continues below this ad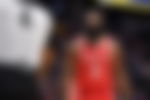 While Westbrook had a pretty forgettable 2020 playoffs campaign, it seems Westbrook's trade request was a result of something else. In a recent report by ESPN's Tim MacMahon, it was revealed that Westbrook was fed up with the Rockets' culture.
Westbrook, who was the lone superstar for the Thunder after the Kevin Durant years, loved the disciplined atmosphere with the Thunder. However, with the Rockets, everyone was pretty casual and completely opposite in terms of maintaining discipline.
A former Rockets staffer shed some light on this aspect of the franchise. "Nothing ever starts on time. The plane is always late. The bus is never on time. … It's just an organized AAU team."
Furthermore, things got heated up during a filming session during the Orlando Bubble. The whole team was waiting to watch a film, but they couldn't start due to Harden scheduling a COVID-19 test right before the filming session.
As a result, Westbrook got pretty angry and ended up shouting on then Rockets coach Mike D'Antoni. "Start the film! Start without him!"
This could be the reason where the duo's partnership started to fall apart. Whatever be the case, currently the Rockets currently have a huge task on their hands. Either accept a good trade package for Harden or convince him to run it back.
Is Harden the source of all problems for the Rockets?
ADVERTISEMENT
Article continues below this ad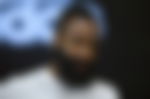 During his eight years with the franchise, the Beard has been nothing but amazing during the regular season. He has several accolades to show his worth to the world. However, during the playoffs, the story has been completely different.
Harden has completely choked during the times the franchise needed him the most. Keeping the last eight years in mind, it might be the best decision to part ways with Harden.
ADVERTISEMENT
Article continues below this ad
But what are your thoughts on this revelation about the Harden-Westbrook duo? Do you believe it was James Harden who had an effect on Westbrook's decision to request a trade?