Was The 2017 NBA Finals Between Cavaliers and Warriors a "Perfectly Even Matchup" As Kevin Durant Claims?
Published 07/19/2021, 2:25 AM EDT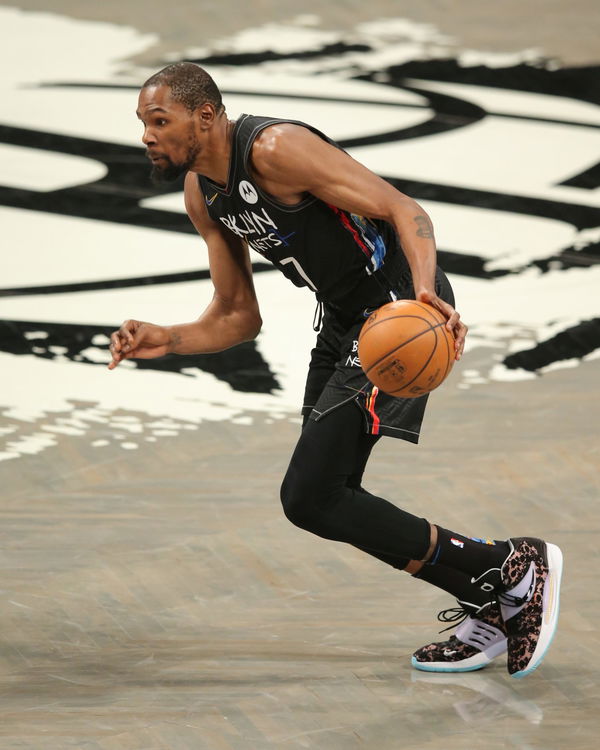 ---
---
2017 is remembered by NBA fans for one of the most shocking moves in NBA history. OKC's centerpiece Kevin Durant signed with the already stacked Golden State Warriors after losing to them the previous year. Likewise, they went on to win the championship that year, having great balance on both ends of the floor.
ADVERTISEMENT
Article continues below this ad
LeBron James and Kevin Durant met in the finals yet again in 2017. However, this time, Durant came in with a different team. Coming off blowing a 3-1 lead in the NBA finals the previous year, the Warriors signed Kevin Durant from OKC. They won back-to-back championships with him on their roster.
ADVERTISEMENT
Article continues below this ad
However, many NBA fans felt that the 2017 Finals matchup between the Cavaliers and Warriors was a mismatch. Now with the Brooklyn Nets, Kevin Durant believes it was not a mismatch in any sense. So, was it really an even match-up?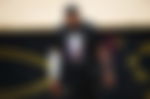 Kevin Durant believes the 2017 finals was a perfect matchup
In a recent Instagram interaction, Kevin Durant commented that the 2017 NBA finals were one of the best. However, the fans were surprised to see him say that.
In a back-and-forth conversation, KD said that it was an even matchup from top to bottom. The Warriors had 4 all-stars in their team that year with KD, Curry, Draymond, and Klay Thompson. On the other hand, The Cavs had LeBron James, Kyrie Irving, and Kevin Love as the headline players.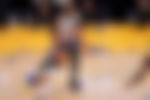 Their bench strength was also solid. But the Warriors had a better bench with Andre Iguodala leading the names. There were legit matchups in this finals series for the most part.
At that point, we saw Steph Curry against Kyrie Irving, J. R. Smith vs Klay Thompson, Green vs Kevin Love, and ultimately, LeBron James vs Kevin Durant.
So, it does seem like an evenly matched series when we compare player matchups. So what is the reason people think it was a great mismatch?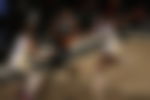 Mismatch or evenly matched?
The main reason everyone feels it was a mismatch is that the Warriors were already a championship contention team. They won the title in 2015 and came extremely close in 2016.
They had an abundance of talent on their roster. But, that offseason, they chose to sign another MVP to their squad!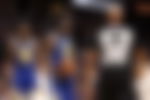 They now had 4 all-stars in their starting lineup, with a former Finals MVP off the bench. In addition, they had 2 MVPs in their lineup now. On the other hand, the Cavs had 2 all-stars and 1 all-star caliber player in Kevin Love. However, Love went off in the Conference Finals.
He averaged 22 points per game while shooting 47% from the arc. But he could not step it up in the finals. More often than not, the Warriors' Big 3 would overpower Cleveland.
Kevin Durant was on fire as he averaged 35 points to go with a block. Stephen Curry added 26 points, 9 assists, and 2 steals.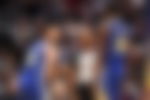 For the Cavaliers, LeBron James went on a tear, averaging a 33 point triple-double in the finals. Kyrie averaged nearly 30 points as well.
However, it was the Warriors' defensive power that outmatched the Cavs. They had great defensive players like Draymond, Klay Thompson, and Andre Iguodala. Moreover, KD and Curry were also putting up handy defensive numbers.
To sum it up, it was a mismatch because Warriors added an offensive threat in Kevin Durant. It allowed them to focus more on their defense, with Durant and Curry taking on the offensive load. What are your thoughts about the 2017 finals matchup? Let us know in the comments.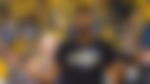 ADVERTISEMENT
Article continues below this ad
WATCH THIS STORY-  Rarely Known Facts about Milwaukee Bucks' Giannis Antetokounmpo
ADVERTISEMENT
Article continues below this ad