'Washed': NBA Scout Isn't Fancied by Brooklyn Nets' New Big Signing Paul Millsap
Published 09/03/2021, 8:16 PM EDT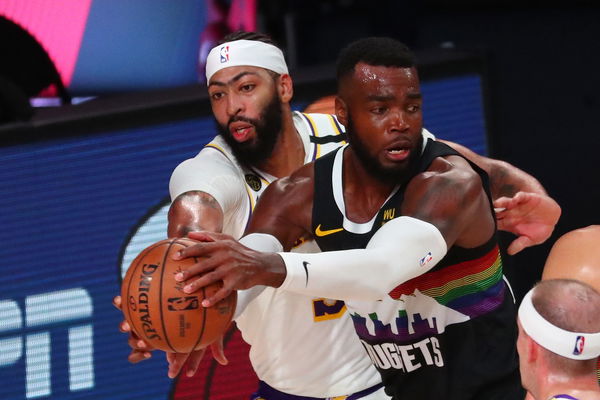 ---
---
The Brooklyn Nets and the Los Angeles Lakers are among the most star-studded teams in the NBA. With multiple All-NBA caliber players in LeBron James, Anthony Davis, Kevin Durant, and James Harden, to name a few, the Lakers and Nets are stacked.
ADVERTISEMENT
Article continues below this ad
Given the incredible wage bill their stars command, the Lakers and Nets often look to add quality to their roster but at a low price. The best way to do so is by signing in quality veterans to the side. Veteran players generally agree to shorter deals and less money in search of championship glory.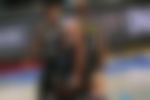 The same has continued in this season's free agency as well. Lakers, who last season took a different approach and signed younger players, resorted to their old ways, bringing back veterans like Rajon Rondo and Dwight Howard. The Nets, meanwhile, re-signed some key players and made a statement signing in Paul Millsap.
ADVERTISEMENT
Article continues below this ad
NBA scout raises concerns about Brooklyn Nets' new signing
Millsap certainly was one of the most rumored targets for some of the biggest teams in the market. With the likes of the Lakers, Warriors, and Nets all interested, everyone was eager to watch where the versatile forward would go.
While many lauded the Nets for keeping Millsap away from other contenders, an NBA scout doesn't fancy the Nets' recent signing. According to the New York Post's Marc Berman, the scout said, "I think there's a consensus around the league Millsap is washed…. He doesn't give them what they lost in Jeff Green unfortunately."
ADVERTISEMENT
Article continues below this ad
Millsap is certainly a good addition on paper. Despite his lack of size, the power forward has shown versatility in the defensive end. Last season, he also chipped in with 9.0 points and 4.7 rebounds per game.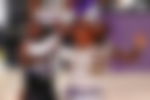 But if compared to that of Jeff Green, Millsap might be a bit of a downgrade for the Nets. Jeff, like Millsap, can defend multiple positions and adds even more points, averaging 11.0 points and 3.9 rebounds per game last season. Millsap even shot only 34.3% from the deep compared to Jeff Green's 41.3%.
ADVERTISEMENT
Article continues below this ad
The Nets will hope that the 4-time All-Star can have a better season in a different surrounding. Given the offensive barrage of Kevin Durant, Kyrie Irving, and James Harden, Millsap will surely get opens looks throughout the game, likely resulting in an increase in his output.
Can the former Nuggets' forward be effective with the Nets, or will Brooklyn regret letting go of Uncle Jeff? Let us know in the comments section down below.