"Wasn't Gonna Be There to Save the Day": Michael Jordan Taught His Kids a Crucial Lesson That Changed Their Life Forever
Published 08/24/2022, 10:30 AM EDT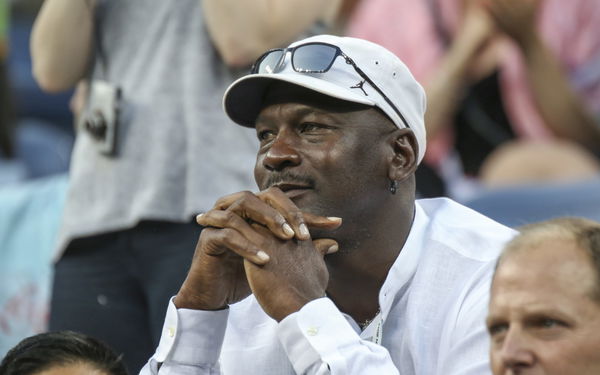 Michael Jordan is a global icon. The Chicago Bulls star had received immense fame during his NBA career. His freakish athleticism and insane knack for scoring made him one of the greatest in the business. Likewise, luxury followed 'His Airness'. However, his billion-dollar net worth did not have an impact on his teachings as a father.
'MJ' is a father of five children. Despite his stardom, he was persistent as a father. He made sure his offsprings have the same work ethic as him. Jordan wanted them to make a name of their own. Supporting them in their journeys, the six-time champion has done his part as a father.
ADVERTISEMENT
Article continues below this ad
Recently, his second eldest son, Marcus Jordan, spoke about the impact of Michael Jordan as a father.
Michael Jordan didn't let his kids slack off
Having a billionaire father could go either way. However, knowing the value of hard work, 'MJ' wanted the same for his kids. Hence, he instilled a work ethic in each of them to create their own names.
Marcus spoke about his father's teachings and said: "Early on my dad instilled a work ethic in us that… he wasn't going to be there to be able to save the day. We kind of had to … have our own skills, kind of speak for themselves and hold our own. So that's really what we went out and did."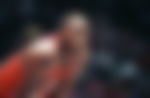 Likewise, his children didn't let him down. Marcus Jordan, along with his elder brother Jeffrey Jordan, both tried to dwell down MJ's path. However, they only went as far as playing college basketball. After working with the Jordan brand, they went on to launch their own company. They started HEIR Inc, which has a mission to be the new era of digital culture. Notably, they were able to raise a whopping $10.6 million in funding.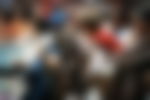 On the other hand, his daughter, Jasmine Jordan, is working with at Jordan Brand in the sports marketing division. She played a huge role in expanding the sneaker giants into the WNBA.
ADVERTISEMENT
Article continues below this ad
She doesn't want to be the face. Instead, she is happy assisting athletes from the back end. Her goal is to keep the Jordan brand legacy alive at the forefront of the sneaker culture.
'MJ' also has two identical twin daughters: Victoria and Ysabel Jordan, who are just eight.
ADVERTISEMENT
Article continues below this ad
WATCH THIS STORY: 3 Times 395 Pound NBA Giant Shaquille ONeal Scared The Life Out Of Fans By Diving Head First Into The Crowd
Do you think 'His Airness' is smashing fatherhood like his NBA career? Let us know your views in the comments below.