'Wasn't Jumping Over A Telephone Book'- Former Champion Breaks Down How Larry Bird Dominated the League
Published 01/18/2021, 2:30 PM EST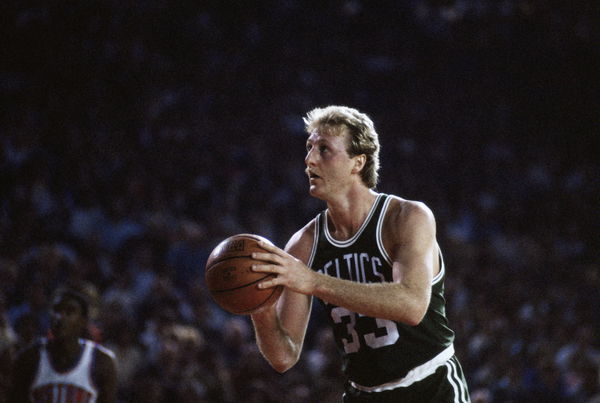 Larry Bird was one of the finest forwards in the history of the NBA. Larry Legend is a three-time MVP, three-time champion, and a two-time Finals MVP.
However, Bird earned all these accomplishments without having the same athleticism his contemporaries at the small forward position did. Players like Dominique Wilkins are a stark contrast to players like Bird.
Former NBA Rookie of the Year, Terry Cummings, has revealed why Bird was able to dominate in the NBA despite his lack of athleticism.
ADVERTISEMENT
Article continues below this ad
"It's not over respecting him, it's just being honest. He could play, he kind of played the in-between speed. He wasn't fast, he wasn't slow. And the way that he played the game, in that in-between plays, gave him an advantage on a lot of us that we're either playing fast or slow realm. You know because he played right in the middle. He wasn't jumping over a telephone book most of the time, but he was getting offensively what he wanted done. Defensively he was more of a roamer than a defender."
ADVERTISEMENT
Article continues below this ad
Larry Bird: Where does he rank among all-time small forwards?
People have argued for years that the player on your wing is the most important player on the court. However, Bird played in an era where the most important player was the center, yet he dominated.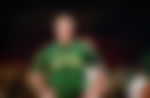 One could have made an argument for Bird as the greatest small forward in the NBA until the rise of players like LeBron James and Kevin Durant. It is fair to say that LeBron has surpassed Bird with his achievements. A choice between KD and Bird could just come down to a matter of preference. A championship in Brooklyn would definitely put him over the top of Bird.
ADVERTISEMENT
Article continues below this ad
Bird would rank higher than some other legends of the game like Julius Erving, Scottie Pippen, and Dominique Wilkins. However, that is just a testament to the greatness of Larry Legend, who led one of the greatest franchises in NBA history to a lot of success in his prime.