'Wasn't Winning Anymore': Former US Secretary Arne Duncan Reveals His Experience Of Playing Against Michael Jordan
Published 05/03/2021, 11:43 AM EDT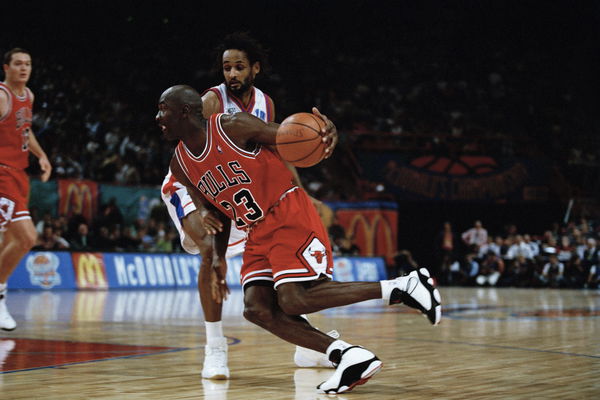 ---
---
Michael Jordan was arguably the biggest superstar in global sports in the 1990s. Given his impeccable skills on the court and his charisma off the court, Jordan was at the peak of his powers in the 1990s.
ADVERTISEMENT
Article continues below this ad
He was dominating the NBA since the turn of the decade, winning his first championship in the 1991 Finals. With two successful title defenses, the Bulls created history, becoming the first team since the Celtics to achieve a three-peat.
But after winning his third championship in a row, the GOAT shocked the world as he retired from the NBA. This understandably sent shock waves in the sports world and the NBA. In an unorthodox move, Jordan joined a minor baseball team named Birmingham Barons.
ADVERTISEMENT
Article continues below this ad
Former Secretary reveals his experience of playing against Michael Jordan
Despite playing baseball for the Barons, 'His Airness' could not stay away from basketball. He constantly trained with legendary NBA trainer Tim Grover and also played with multiple players and ex-players.
One of them was Former U.S. Secretary of Education Arne Duncan. Before serving in the government, Duncan played professional basketball. Although he didn't make the cut in NBA, he had an impressive career in college and went on to play a couple of seasons in the Australian league.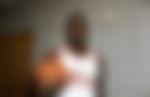 So when Grover called Duncan to play against Jordan, it was a no-brainer. The 56-year-old recently revealed how it was playing against Jordan. "Early on, I didn't quite know 'is he just shooting a little bit?' We never really had the conversation, but over time you knew. We never talked about it, but you knew he was actually coming back."
He added, "It was just interesting at first how sort of a little rusty he was. And just competing. It was sort of every day, every day as we got through the spring and into the summer, just seeing him get back into shape. That was just an unbelievable privilege, just to be part of that journey." Duncan also revealed how he eventually was defeated by Jordan.
ADVERTISEMENT
Article continues below this ad
"I won a little bit early on and after a little while, I wasn't winning anymore. I was trying my best,"
MJ made his return to the league in the middle of the 1994-95 season, but it was not as smooth sailing as some would have expected as Jordan and the Bulls did not make it to the NBA finals.
ADVERTISEMENT
Article continues below this ad
But in 1995-96 season, Jordan and the Bulls came back even stronger and in the next three seasons had another three peat.