WATCH: Bucks' Giannis Antetokounmpo Hilariously Asks for More Followers on His Social Media
Published 09/28/2021, 1:21 AM EDT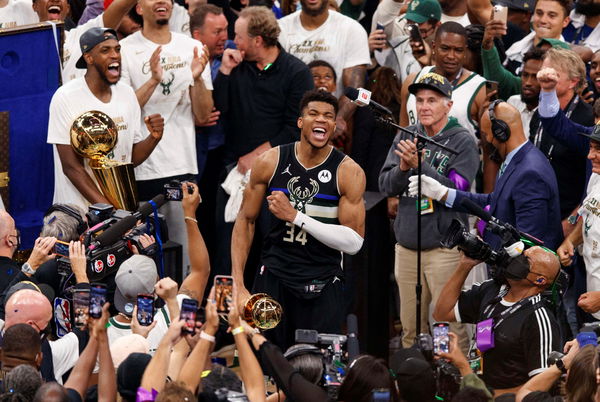 ---
---
It is no surprise that after last season, Giannis Antetokounmpo has become one of the biggest stars in basketball. He led the Milwaukee Bucks to their first-ever NBA championship in over 50 years. After the initial celebration, the Greek Freak was back to work getting ready for next season.
ADVERTISEMENT
Article continues below this ad
Despite his stardom, Giannis is still a hilarious guy. Notably, on most Bucks media days, the star always has something up his sleeve. This time around, he won over the internet yet again during his photo shoot for the Milwaukee Bucks.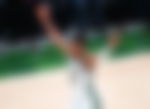 Giannis Antetokounmpo wants more followers
ADVERTISEMENT
Article continues below this ad
Antetokounmpo is a quiet superstar off the court. When it is time to go to war, he tunes out all the noise. But, we can still see him on the Bucks' social media platforms being his hilarious self. But now that it is the offseason, Giannis has made his return to social media.
It was soon after winning the championship that Giannis came back on Instagram. He came back with a live video of him going out with his championship and Finals MVP trophies. Now, during the Bucks photoshoot, he revealed that he wants to increase his social media following.
Antetokounmpo said: "You're the one that got the followers. Make sure you tag me. I'm trying to increase my following. You guys follow me on, uhh… what's that called? Instagram, twitter, TikTok, what else.. Facebook, like my page.
This is just proof of Giannis' hilarious side when off the court. It seems that 10 million Instagram followers are too little for the 'Greek Freak' and he said that he wants more. But what is the reason he isn't on social media when playing?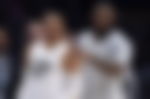 ADVERTISEMENT
Article continues below this ad
No distractions
Giannis Antetokounmpo sure does have decent social interactions while playing. He is active during the regular season as well. However, come playoff time, it's a completely different story. Giannis taps into a different zone and keeps away from any social media interaction.
Watch This Story
Antetokounmpo priorities winning as his one and only mission during the NBA playoffs. He even avoids interacting through the Bucks YouTube channel. He likes to tune out any negativity that may come through social media and focuses only on the task ahead.
ADVERTISEMENT
Article continues below this ad

This mentality of knowing the right time to cut social media out from his life has allowed Giannis to grow into the elite athlete and player that he is today.
WATCH THIS STORY– From as Obvious as His Dog Rocco To as Bizarre as His Socks, Here Are 10 Essentials Klay Thompson Can't Live Without