WATCH: Bucks' Giannis Antetokounmpo Receives a Ridiculous Technical Foul For Taunting Karl-Anthony Towns
Published 02/23/2021, 10:15 PM EST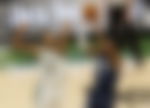 ---
---
The Milwaukee Bucks' fans breathed a sigh of relief after their last two straight wins against the Oklahoma City Thunder and the Sacramento Kings. However, they are still not completely satisfied because these two teams aren't the best the Western Conference has to offer. And now, as the Bucks face the Minnesota Timberwolves, a controversial technical foul has emerged around Giannis Antetokounmpo.
ADVERTISEMENT
Article continues below this ad
Should Giannis have not gotten that technical foul?
The Minnesota Timberwolves' season can be considered to be already over. With a 7-24 record, there is no coming back. So this is definitely a win for the Milwaukee Bucks, who are standing third in the East with an 18-13 record. Although their losing streak before had everyone worried, there is no way Giannis loses this game.
ADVERTISEMENT
Article continues below this ad
Giannis got a tech for this mean mug on KAT 😅 pic.twitter.com/kG0knV1WPC

— Bleacher Report (@BleacherReport) February 24, 2021
Although there is no way the Bucks will lose this match, there was one incident that has everybody raising questions about the league being too soft. Everybody knew from the start that this game was a head-to-head between Karl-Anthony Towns and Giannis. But who knew that the second quarter would have a technical foul involving the reigning MVP?
After Giannis' dunk, his mean mug on Towns was not appreciated. Thus, he got a technical foul that wasn't needed since it was just a mean stare that lasted a couple of seconds. Antetokounmpo was seen trying to reason out with the refs, but there was no taking it back.
Is the NBA losing its grit and toughness?
Unfortunately, what transpired today wasn't that big a surprise. In 2019, even Trae Young was given a tech after staring down Kris Dunn after he made an incredible three-pointer.
The league does seem to have gone soft. Even a small bump in defense is a foul, which makes defense less of a reality. These rules have also made the players go soft because they now have to think twice before doing anything on the court.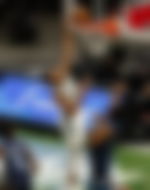 In any case, Towns' free throws won't make much of a difference for the Wolves. By the third quarter, the Bucks are still holding their huge lead, and knowing Minnesota, their chances of a comeback are bleak.
ADVERTISEMENT
Article continues below this ad
ADVERTISEMENT
Article continues below this ad