WATCH: Bucks' Superstar Giannis Antetokounmpo Scores a Vicious Dunk Against the Pistons
Published 01/05/2021, 1:36 AM EST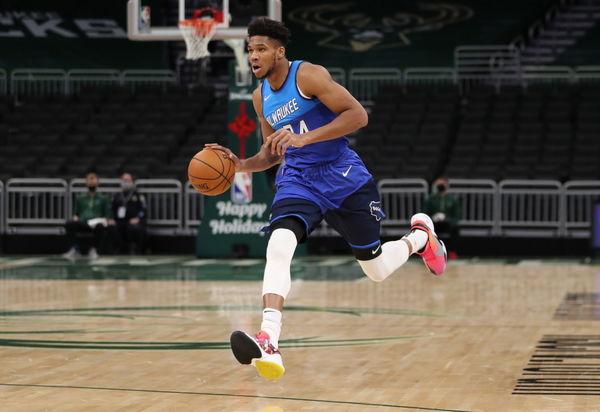 ---
---
Milwaukee Bucks' superstar Giannis Antetokounmpo hasn't been anywhere near his best form since the start of this regular season. Although he has averaged over 20 points in the game, he has been ineffective from the field.
ADVERTISEMENT
Article continues below this ad
The Bucks have also been inconsistent, as they have three victories and three losses coming into tonight's Pistons game. Against the Pistons, the Bucks and Giannis have looked like a team on a mission.
As the first half ends, the Bucks have a healthy nine point lead over the Pistons and have seen a fantastic performance from Giannis.
ADVERTISEMENT
Article continues below this ad
Giannis Antetokounmpo puts on his mean face after a brutal dunk
Early in the second quarter, the 2-time MVP threw a vicious dunk on Pistons' backup forward Isiah Stewart. In classic Giannis fashion, the Greek Freak had a mean look on his face after the dunk.
The Greek Freak has had a solid first half so far. He has scored 30 points with a 86% field goal percentage. The 2- time MVP has certainly made a statement with this performance.
This is the most points he has ever scored in the first half in his entire career. Given that he already has 30 points in the first half, he has a real chance of breaking his career high of 52 points.
Can Giannis and the Bucks conquer the East?
The Bucks have had a mixed start to their season with three wins and three losses. Their stars haven't always been aligned, and thus the Bucks have seen a fluctuating run of form.
The Bucks have brought in a much needed upgrade by bringing in Jrue Holiday in place of Eric Bledsoe. Bledsoe was one of the best performers for the Bucks but was underwhelming in the last three playoff campaigns.
ADVERTISEMENT
Article continues below this ad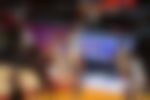 Holiday is still adjusting to his new role with the Bucks, but can be a crucial piece for them moving forward. In his limited time on the court, Holiday has averaged 15.5 points, 5 assists and 3.7 rebounds and has shot 40% from the three point line.
With a healthy big three of Giannis, Khris Middleton and Jrue Holiday, the Bucks have a real chance of conquering the East. The main issue they have right now is the lack of quality bench players. This might come back to haunt them after some games.
ADVERTISEMENT
Article continues below this ad
The Bucks have the necessary quality to become the best team in the East but will face a stern challenge from teams like the 76ers and the Brooklyn Nets. Can the Bucks conquer the East?