WATCH: Clippers' Kawhi Leonard Has Hilarious Response When Asked About Difference Between Ty Lue and Doc Rivers
Published 03/12/2021, 7:00 AM EST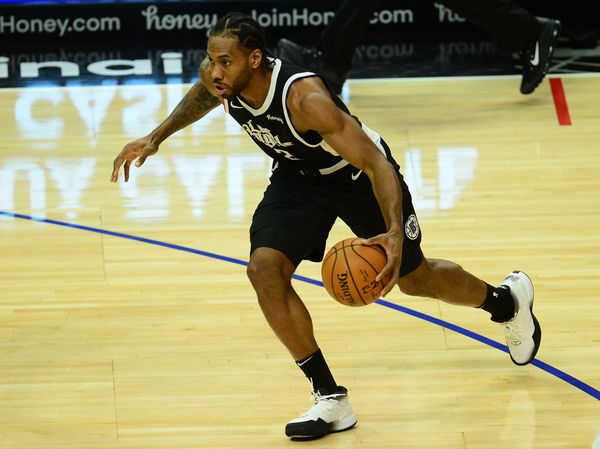 ---
---
Kawhi Leonard is one of the most hilarious figures in the NBA. The two-time NBA champion often produces some of the funniest moments off the basketball court. 'Fun guy', as Leonard calls himself, often has unintentionally funny moments by way of his quiet demeanor. Tonight, after the Clippers win over the Warriors, he produced another gem.
ADVERTISEMENT
Article continues below this ad
Kawhi Leonard produces another classic
Kawhi Leonard spoke to Charles Barkley and the Inside the NBA crew after the Clippers' blowout victory over the Warriors. When asked about the difference in the coaching styles of Ty Lue and former Clippers' coach Doc Rivers, Leonard hilariously responded, "I mean yeah, they're two different people."
ADVERTISEMENT
Article continues below this ad
While Leonard is one of the most unintentionally entertaining figures in the NBA, his game cannot be denied. This season, Leonard is averaging 26 points, 6 rebounds, and 4.8 assists, and he has been crucial to the success of the LA Clippers this season. However, the Clippers have had points of struggle this season and are now the fourth seed in the Western Conference.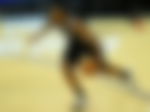 Leonard and the Clippers have a lot to prove this season. After being the favorites for the title last year, the Clippers collapsed in the playoffs. In the second round, the Clippers blew a 3-1 lead to the Denver Nuggets. It was a very poor performance by the Clippers, who were considered the biggest threat to the Los Angeles Lakers last season.
Kawhi is playing at a high level
ADVERTISEMENT
Article continues below this ad
After the collapse, several changes were made. The Clippers fired Doc Rivers and replaced him with Ty Lue. Furthermore, they brought in Serge Ibaka, Nicolas Batum, and Luke Kennard in order to reinforce the squad. However, they were not able to acquire a playmaking point guard, which was a huge demand from the entire team going into this season.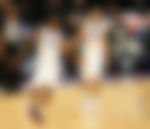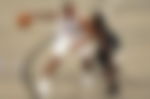 ADVERTISEMENT
Article continues below this ad
Both Kawhi and Paul George have been playing at an MVP level. The two were able to earn All-Star considerations and participated in different teams. The two will be looking to secure a high seed in the second half of the NBA season. Can the Clippers win the NBA championship? That remains to be seen.