WATCH: Clippers' Patrick Beverley Mocks Chris Paul For Flopping After Committing Flagrant Foul on Him
Published 06/29/2021, 12:07 AM EDT
The Clippers demolished the Suns 116-102 in a make or break Game 5 of the Western Conference finals. The LA based outfit looked extremely sharp, barely missing any shots, and played stellar defence. Marcus Morris and Paul George lead the Clippers with 22 and 41 points, respectively.
ADVERTISEMENT
Article continues below this ad
The Suns struggled to stop the duo all night and had no answer for the Clippers' offence.
The Suns saw their first lead through a Chris Paul midrange jumpshot to make it 62-61. However, thanks to Paul George's huge 20 point 3rd quarter, the Clippers gained a massive advantage.
ADVERTISEMENT
Article continues below this ad
Clippers' Patrick Beverley Mocks Chris Paul
During the 3rd quarter, Patrick Beverley was called for a flagrant foul on Suns' Chris Paul. However, Beverley visibility showed his disagreement for the foul on Chris Paul by mocking him for flopping on the play which was later reviewed, and the foul was given.
Paul was attempting a three when Beverley slipped the screen of DeAndre Ayton and crashed into CP3. The foul looked dangerous and Paul landed awkwardly on his back. However, Paul didn't sustain any injuries and got up to shoot free throws.
Paul made all the 3 free throws after that and followed it up with an assist to Ayton. Later, Beverley and CP3 were talking about it. Likewise, it all looked good between them. Paul ended the quarter having 16 points while Beverley had 7 to his name.
ADVERTISEMENT
Article continues below this ad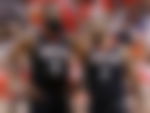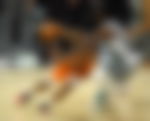 Phoenix now have a huge task ahead of them if they want to close out this series and reach the Finals. Do you think the Suns will make a 4th quarter comeback? Tell us in the comments below.
ADVERTISEMENT
Article continues below this ad
WATCH THIS STORY– Kevin Durant, Damian Lillard headline the USA Tokyo Olympics Men's Basketball roster