WATCH: Comedian Has a Hilarious Take on Michael Jordan's Washington Wizards NBA Stint
Published 04/23/2021, 9:30 AM EDT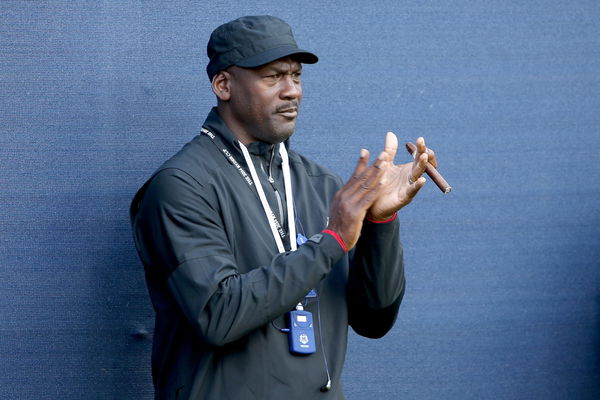 ---
---
There is no other player in the history of the league that became synonymous with the city and team that he represented the way Michael Jordan did. He and the Chicago Bulls were what made the NBA what it is today.
ADVERTISEMENT
Article continues below this ad
Even though other legendary players did do their part as well, MJ's contributions can never be matched. After retiring twice, Jordan even ended up playing briefly for the Washington Wizards. But his run with them was not as successful, and he retired for the third and final time playing for them. However, comedian Christian Finnegan has a very interesting analogy about America which revolves around Jordan's stint with Washington.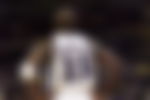 With the COVID-19 pandemic still at its peak, countries all over the world are struggling to survive through things. In fact, Finnegan believes that The United States of America is no different from Michael Jordan's time with the Wizards. Finnegan drew a parallel between America's problems and how it is viewed by the rest of the world, with the way Jordan played for Washington.
ADVERTISEMENT
Article continues below this ad
Is The United States of America like Michael Jordan?
ADVERTISEMENT
Article continues below this ad
Christian Finnegan started off by talking about how much he loves America and how he thinks it's the greatest country in the world. But he also stated, "I will say this, however. It is possible that we may be entering our Michael Jordan on the Wizards period. Right? Like it's not over but ehhh…"
He explained further and said, "Run the numbers, we are still number one in the league by percentage points. If it's like 10 seconds to go in the fourth quarter, who are you giving the ball to?… You're going to give it to America. You let America go iso and you hope for the best. But no one would sign America to a 10-year contract right now."
ADVERTISEMENT
Article continues below this ad
From his sneakers, his fan following, his antics of coming back from retirement to players trying to emulate him, is why MJ will never be surpassed. But do you think Finnegan's comparison fits well?
Read also- Did Kobe Bryant Copy Michael Jordan? A Look Into the Lakers Superstar's NBA Game