WATCH: Mavericks' Luka Doncic Makes a Buzzer-beater Look Easy Against the Orlando Magic
Published 01/09/2021, 11:34 PM EST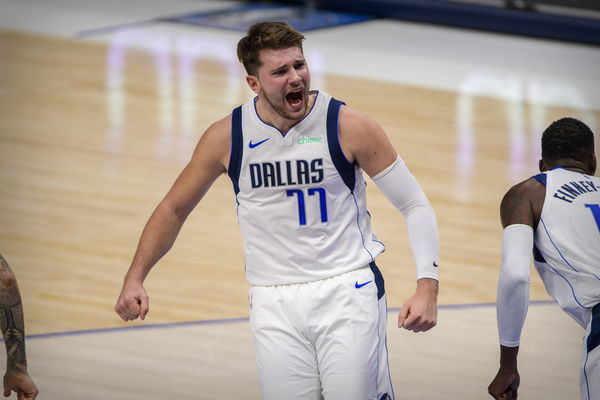 ---
---
Mark Cuban must be a happy man today. Many believed that the Mavericks will show signs of early struggle in the absence of center Kristaps Porzingis. Perhaps they did, but still held their head high with a 5-4 record before Kristaps could make his touted entry.
ADVERTISEMENT
Article continues below this ad
The hero of their journey so far has been Luka Doncic. He first showed his nerves against the Denver Nuggets by ruling over them in the OT. He scored a 38-point double-double in 43 minutes of play to downsize Nikola's equivalent performance. Then, he bettered the performance against the Orlando Magic by dominating at both ends.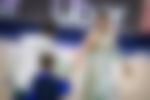 Luka Doncic with his buzzer-beater
ADVERTISEMENT
Article continues below this ad
Luka had scored 10 points, 6 rebounds, 8 assists, and 1 block in the first half itself. He was looking dangerous, and that confidence in his shooting continued in the very crucial third quarter. 
The Orlando Magic took a 67-64 lead against the Mavs with Nikola Vucevic's amazing show. That was exactly when Tim Hardaway and Luka came to the Mavs' instant rescue. Tim Hardaway converted two 25-feet+ jump shots to give Mavericks the much-needed lead. Later, Luka finished off the quarter with a 26-ft three-pointer that brought a big smile to his face. Take a look –
The Dallas Mavericks are only going to get better from here
Luka's 20-point triple-double was most certainly an impressive and helpful feat. But it was the other performances that accounted for a breeze of relief to the Mavs camp.
ADVERTISEMENT
Article continues below this ad
Tim Hardaway Jr. dropped 8 three-pointers at 61.5% accuracy and 12 field goals at 60% shooting. He got equally substantial support from a blazing Trey Burke who recorded even more impressive 7 buckets from downtown in his 8 attempts.
Overall, the unit was 50% from the deep range as opposed to 19/4% from the Orlando Magic. This became a decisive factor in their win against an otherwise very strong line-up containing Aaron Gordon and Vucevic.
All this, with the refreshing news of Kristaps Porzingis soon making a comeback, is posing a great threat to the Western Conference. The Mavs already have a potential MVP in the squad. A performing bench will only give them an enormous advantage.
ADVERTISEMENT
Article continues below this ad