WATCH: Draymond Green Brings Down Kawhi Leonard with Flagrant Foul
Published 01/07/2021, 3:10 AM EST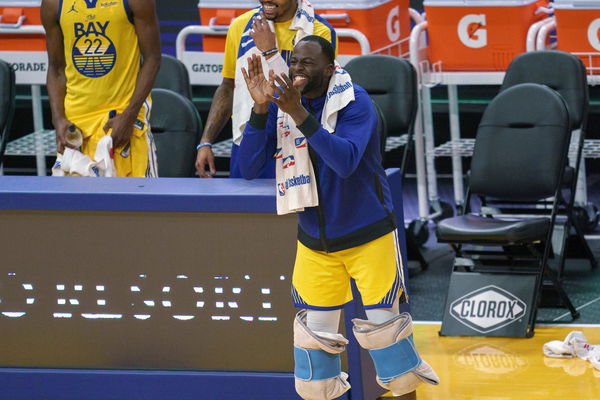 ---
---
Draymond Green is one of the most notorious defenders in the NBA. The Warriors' enforcer is famous for talking trash and playing hard for his team. Often times, Green gets in trouble for being too violent with his play. And against the LA Clippers, Green was back at it.
ADVERTISEMENT
Article continues below this ad
Draymond Green clobbers Kawhi
Draymond Green violently fouled Kawhi Leonard in the Warriors game against the Clippers. Leonard was driving to the basket when Green pulled him down with force, and Leonard landed hard. For his actions, Green was handed a flagrant foul. However, he did protest and tried to make his case to both the referee and Kawhi, but neither was interested in hearing what Green said.
ADVERTISEMENT
Article continues below this ad
For Draymond, this has become a recurring event. Green has continuously made such poor and violent fouls towards his opponents and created problems for the Warriors. The flagrant was a major turning point in the game, as it allowed the Clippers to further their marginal lead in the game and eventually take the win.
Draymond just called for a flagrant foul on Kawhi. He just walked over to Bob Myers, who is sitting courtside, and tried to explain himself after the pair watched the replay on the video board. Draymond also tried to talk to Kawhi but Kawhi didn't seem interested.

— Nick Friedell (@NickFriedell) January 7, 2021
Green's return to the Warriors helped invigorate the team. While his numbers never stood out, his presence helped the Warriors turn a corner this season, and get some important wins, especially against the Portland Trail Blazers. With Green back on the team, Curry got his former pick-and-roll partner back and began to look like his old self. But Green needs to be more careful.
Green struggling for form
ADVERTISEMENT
Article continues below this ad
If Green can return to his best again, the Warriors can make strides this season. The injury to Klay Thompson was a major blow to the Warriors, who were earlier considered favorites to reach the Western Conference finals. However, without Thompson, they run the risk of missing the playoffs once again.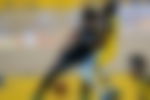 Steph Curry recently put up a career-high 62 points against the Portland Trail Blazers. But his game only further outlined the Warriors' problem. Golden State has very few potent and consistent attacking options aside from Curry. And if he has an off day, there isn't anyone to help the team out.
ADVERTISEMENT
Article continues below this ad
The Warriors' will want Draymond Green to improve defensively if they wish to return to the playoffs this year. At his best, Green can be one of the best defenders in the NBA. But right now, he is looking like a shell of his former self.