WATCH: First Look of Docuseries Chronicling the Death of Michael Jordan's Father
Published 03/06/2021, 4:55 AM EST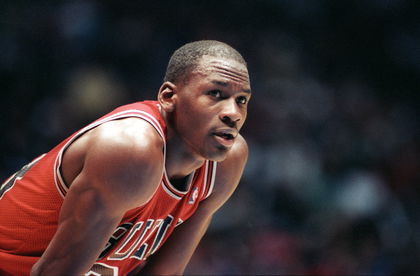 ---
---
Michael Jordan dedicated every bit of his basketball success to his father. James R. Jordan Sr. was MJ's backbone during tough times and was there with him during the Bulls' first three-peat. Unfortunately, James Jordan was viciously murdered on July 23, 1993, when he was resting on a highway. 
ADVERTISEMENT
Article continues below this ad
The death of his father took Michael Jordan by shock. The news came a few months after Jordan had won his third NBA championship and James Jordan was celebrating right by his side. There's still a strong belief that Jordan made his first retirement from the NBA due to his father's untimely demise. 
IMDb TV is releasing a docuseries about James Jordan's murder
ADVERTISEMENT
Article continues below this ad
James Jordan died at the hands of Daniel Green and Larry Demery in the wee hours of July 23, 1993. He was shot dead by the accused who ended his life in an attempt to rob him of his possessions. 
Green and Demery were motivated to commit the crime when they saw James Jordan's brand new Lexus SC400 parked on the highway with the lights on. MJ's father had parked the car on the side of the highway to take a quick nap during a long drive when the incident happened. 
Almost 30 years after the crime took place, IMDb TV is producing a five-part docuseries that attempts to tell a "never-before-known" story about the incident. It is directed by Matthew Perniciaro and Clay Johnson and will take a deep dive into what happened at US Highway 74 on July 23, 1993.
A major aspect of the series will revolve around Daniel Green, who still pleads innocence and claims he didn't commit the murder. The docu-series is titled 'Moment of Truth' and will premiere on April 2 on IMDb TV. 
How Michael Jordan initially coped with the murder of his father
Michael Jordan reached a low point in life, just months after reaching new heights in basketball. The death of his father crushed MJ's heart, which forced him to take a break from his professional career. 
Jordan appeared on Oprah Winfrey's show three months after his father's death, and the latter asked him if he felt like confronting the then two teenagers who were accused of committing the crime.
"I haven't gotten to that stage yet. It's been a very tough time for me to deal with it. I don't have any feelings against them yet, because it has not really sunk in yet," Jordan replied. 
ADVERTISEMENT
Article continues below this ad
Jordan also explained the reason behind his decision and said that knowing about the motive behind the crime would only make things worse. 
It was an emotional moment for Michael Jordan to come out and speak about his father's death on national television. It is likely that he wouldn't involve himself too much with the upcoming docu-series about James Jordan's murder.
ADVERTISEMENT
Article continues below this ad