WATCH: Warriors' Steph Curry Turns into Robot, Scores 105 Three-Pointers in a Row
Published 12/26/2020, 9:55 PM EST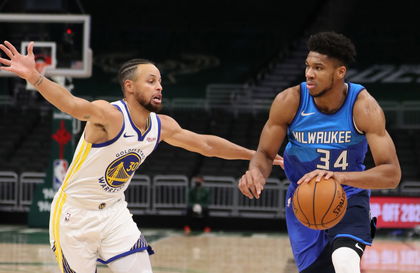 ---
---
The Golden State Warriors are in a thick soup after a bumpy start to their comeback campaign. Klay Thompson's injury, Draymond Green missing the initial games, and poor team chemistry behind a struggling Stephen Curry. All. Gone. Wrong.
ADVERTISEMENT
Article continues below this ad
From the looks of it, nothing is working the Warriors' way at the moment. Kelly Oubre Jr. should have ideally stepped into Klay's shoes, but his shooting efficiency is unsatisfactory. Likewise, Eric Paschall has been a cause of worry too. But is there still light at the end of the tunnel where they're stuck?
Stephen Curry looked upbeat ahead of the Warriors' third game
ADVERTISEMENT
Article continues below this ad
If anything, GSW at least needs its top gun Steph Curry performing, else this year might turn into a replica of last season's 15-50 performance.
But a recent video from Steph's training pointed towards an upcoming turnaround. He was practicing on the Chicago Bulls' home court and did something that no Chicagoan would like to witness.
The man who made the three-point shooting mainstream in the NBA took corner shots unstoppably for five-plus minutes. In the process, he dropped an insane 105 three-pointers just like a robot. Take a look:
Now, one might think that it is easier to shoot like a machine in a carefully controlled practice session where the conditions are the same. Still, making 105-straight is something extraterrestrial and painfully tough. Moreover, this signals that Curry has got his groove back! 
Curry and his good old days
From 2015 till 2019, Curry had attempted 10.7 three-pointers per game and converted 4.6 at a rarely heard efficiency of 43.3%. However, his performance took a hit last summer after his hand injury.
In the past two games this season, he has converted just 2/10 attempts at 20% accuracy, and his FG% also stands at a meager 34.2%. All these figures do not complement the three-time NBA Champion who was once so feared that opponents knew he could score from half-court if left unguarded. 
ADVERTISEMENT
Article continues below this ad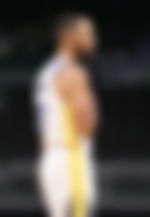 His playmaking skills have certainly been on point, but the 2x MVP requires proper support on the court. Curry and the Warriors have suffered two tough losses so far and here's what he admitted to in a recent interview, "Warriors' collective IQ has to improve a lot". 
Now, there still are some positives to look into. One, James Wiseman is playing like a potential ROTY 2021. Two, they now have games against the Bulls and the Pistons, which are comparatively weaker teams. Three, Draymond Green's comeback will earn more of that collective result they're missing, and four, if Curry performs the same way as shown in the video, it will take anyone by storm.
ADVERTISEMENT
Article continues below this ad