WATCH: Injured Kawhi Leonard Confidently Predicts 'Clippers' to Win 2022 NBA Championship
Published 05/26/2022, 9:30 PM EDT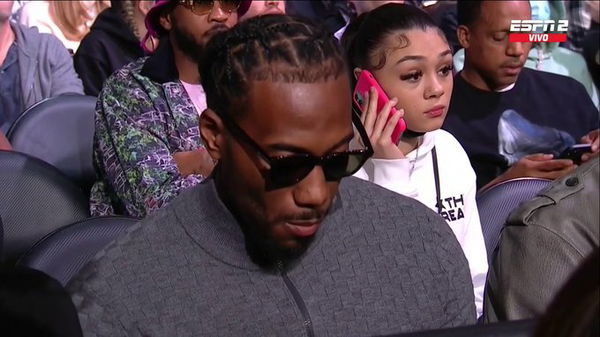 Kawhi Leonard sat out the whole of this season. He had suffered a partial ACL tear during last year's playoffs, which lead to him missing the entire 2021-22 regular season. Despite that, the Los Angeles Clippers appeared in the play-in tournament but they got thwarted to the eighth seed by the New Orleans Pelicans.
ADVERTISEMENT
Article continues below this ad
Even after all of this, Kawhi Leonard still believes that the Clippers can win the 2022 NBA Championship. It's an absurd notion to think about since the Clippers have been eliminated long back. But, Leonard's belief does bode well for the franchise next season as him coming back can significantly boost their chances in the Western Conference.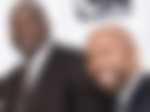 Hence, Kawhi Leonard coming back is very fundamental for the team. Of course, he might have answered this way because he was basically being accosted by the TMZ reporter. Leonard is one of the best players in the world, but he is also very private.
Hence, someone breaching his individual space is what probably prompted such a response. He is known to lead a life away from the glitz and glamor, despite his very esteemed status in the NBA.
Kawhi Leonard- How his absence affected the Clippers?
Kawhi Leonard and Paul George's absence did affect the Clippers. They were seeded 4th in the 2020-21 regular season and went as far as the Conference Finals last year. This time around, they came eighth and lost to the Pelicans in the play-in tournament.
ADVERTISEMENT
Article continues below this ad
While George did eventually come back and play, Leonard's partial ACL tear did not heal quickly enough. Clippers did miss his presence. As a 2-time Finals MVP, he was a crucial part of the Clippers' attack and defense. He scored 25 points and had five assists per game last season and in the playoffs; he scored 30 points per game with a field goal percentage of 57.
But sadly, he got injured during Game 4 of the Conference Semi-Finals series against the Utah Jazz. Hence, he missed the series against the Phoenix Suns, which led to them being eliminated.
ADVERTISEMENT
Article continues below this ad
WATCH THIS STORY: Caitlyn Jenner Roasts Daughter Kendalls Partner Devin Booker After He Blew It vs Luka Doncics Mavericks: Too Bad The Suns Lost
Will Leonard come back with a bang next season? Will the Clippers have a renaissance next season under coach Tyronn Lue? Discuss in the comments below.